About Scion
Scion's purpose
Scion is a New Zealand Crown Research Institute (CRI) that specialises in research, science and technology development for the forestry, wood product and wood-derived materials and other biomaterial sectors. Our purpose is to drive innovation and growth from these sectors to build economic value and contribute to beneficial environmental and social outcomes for New Zealand.
Scion is the leading CRI in the following areas:
Sustainable forest management and tree improvement.
Forestry biosecurity, risk management and mitigation.
Wood processing, wood-related bioenergy, waste streams and other biomaterials.
Forestry and forestry-based ecosystem services to inform land-use decision making.
Scion collaborates with other research providers and end-users to develop:
Land-based biosecurity, soil and freshwater management.
Climate change adaptation and mitigation.
Indigenous forestry.
Industrial biotechnology and high-value manufacturing.
We achieve our purpose through providing research, technology and knowledge in partnership with industry, government and Maori stakeholders.
Our vision is 'Prosperity from trees' : 'Mai i te ngahere oranga'.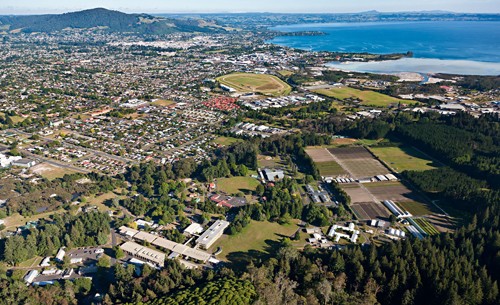 Scion's profile
Scion is the trading name for New Zealand Forest Research Institute Limited.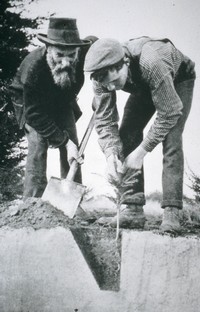 With its head office in Rotorua, Scion has a rich heritage dating back to the late 1800s. Today's campus was then the headquarters of a forest nursery for a large government afforestation programme. The nursery was established at the edge of Whakarewarewa Forest where more than 60 exotic species were planted to determine which species grew best in New Zealand conditions.
Research commenced on the campus in 1947 as a government-owned Forest Experimental Station, which was officially named Forest Research Institute (FRI) in 1949. The FRI, and later Scion, would go on to become an internationally recognised leader in plantation forestry science.

The institute was established as a New Zealand Crown Research Institute (CRI) in 1992. It is wholly owned by the Government and constituted as a limited liability company under the New Zealand Companies Act 1993. In 2005 the trading name Scion was adopted to reflect the growth of research programmes to include the development of new materials and energy from renewable resources and waste streams.

Scion, like all CRIs, has two shareholding ministers who act to protect government investment in CRIs. They are the Minister of Science and Innovation and the Minister of Finance.
Shareholding ministers appoint an independent Board of Directors for each CRI to provide governance and strategic direction for the company. The board appoints the chief executive in accordance with the Companies Act and the constitutions of each CRI.
The Ministry of Science and Innovation monitors the Government's investment in CRIs.
Scion at a glance
Registered Name: New Zealand Forest Research Institute Limited

Registered Office: 49 Sala Street, Private Bag 3020, Rotorua 3046, New Zealand

Founded: 1947, as part of the New Zealand Forest Service
Chief Executive: Dr Julian Elder

Our head office is located in Rotorua, with a staff of around 300.

A second office is located in Christchurch, on the University of Canterbury campus, with around 20 staff. Small teams of specialised staff are also located in Wellington and Dunedin.

All Scion staff can be contacted by email using the following format: firstname.lastname@scionresearch.com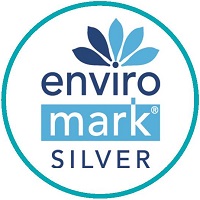 Enviro-Mark®
Scion has achieved Silver level Enviro-Mark® certification. Enviro-Mark is an environmental certification programme, owned and managed by Landcare Research, that helps companies achieve their environmental management goals.

Environmental performance
Through its research, Scion supports the sustainable economic growth of New Zealand via more efficient use of renewable and non-renewable resources and lower impact production systems. This policy addresses the effect of our business activities on climate change, water resources, future land use, waste reduction, local community and financial viability.
Environmental Performance Policy [21 Kb PDF]


Key documents
Our role and our work are described in detail in the following company documents:

Scion Statement of Core Purpose
Scion Annual & Half Year Reports
Scion Statement of Corporate Intent