Linking People with Science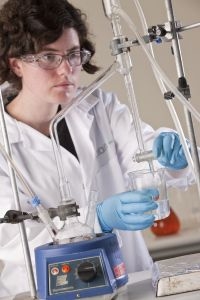 This page describes Scion activities, scholarships and internships that promote science to New Zealanders.
Scion scientists on YouTube
Watch science at work as our scientists show their projects:
Scion scientists on radio
Hear our scientists and researchers talk about their work on Radio New Zealand's Our Changing World programme via RNZ podcasts:


Forests and water: Creating prosperity from trees
Forests play a vital role in regulating the quantity and quality of water and the health of waterways. Our research at Scion helps ensure forest ecosystems are as productive and sustainable as possible.
Trees as living factories of the future
Simone Walker explains how wood can be used as a renewable replacement for fossil fuels and other products.
Internships are offered for skilled, enthusiastic students considering a career in science. The internship programme is full-time for 12 weeks over the summer. If you are a Maori full-time student in your final undergraduate year, or in the preliminary stages of a post-graduate study programme, you are eligible to apply.
The 2011/12 intern is Reina Tamepo.
Read more about the Maori Research Internships.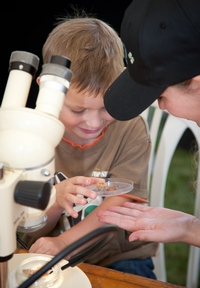 On 12 March 2011, the public was invited to Science in the Park: Discovering Scion.
This free open day allowed visitors to learn about our science through a host of interactive displays and fun activities.
Located on Scion's beautiful, tree-lined grounds the event attracted thousands of visitors from the local community and beyond.