Dr. Elspeth MacRae
Dr. Elspeth MacRae
Contact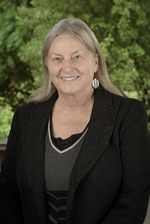 About
Elspeth MacRae is the Executive who leads the Bioproduct Development business and science area which includes all Scion's wood and fibre processing as well as biorefinery, biodiscovery and bioplastic activities.

She sits on the Board of the Biopolymer Network Ltd, a company developing and commercialising biopolymer products.
She has also been responsible for negotiating some of Scion's recent collaborative relationships and international commercial contracts.

In her previous job at HortResearch (now Plant and Food Research) she was involved in development and commercialisation of several kiwifruit related technologies and was co-inventor on several patent applications as well as publishing widely. In her last role there she led the Industrial Biotechnology team.

In addition, she carries out Futurewatch activities for MoRST - an initiative that identifies emerging science trends and innovations that will benefit New Zealand.

Membership of recent delegations; the EU Fork to Farm visit in 2005 and the minister's visit to the EU in 2007 complemented these activities.

She was part of the FRST Innovative Foods Strategy team and has been instrumental in developing strategy in both the then HortResearch and Scion. She carried out an Industrial Biotechnology futures contract for the OECD Bioeconomy to 2030 programme which was released in May 2009.

She is New Zealand's representative on the EU Plant Sciences organisation's overarching committee, and has just completed a 3 year term on a Marsden Fund panel.

Her personal science background includes research into:


Kiwifruit and plants in general
Sensory and consumer responses
Postharvest technologies
Carbohydrate and cell wall metabolism in plants
Flavour and fragrance chemicals and plant metabolic pathways and human detection
Allergens from plants and human interactions
Genomics, metabolomics and genetics technologies
Translating genomics to industrial biotechnology applications
Enzyme structure, function and activity

She has chaired sessions and been an invited speaker at Industrial Biotechnology and Bio meetings as well as numerous science conferences, and NZ public fora.