Biotransformation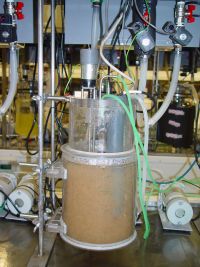 Biotransformation is the process of modifying substances or materials through biology by using organisms, such as bacteria or plants, or by using purified enzymes.
Our biotransformation research seeks to apply techniques of modern biotechnology to undertake research programmes targeting industrial production from renewable biomass.
We develop microbial and enzyme-based processes that can be used by industrial partners for the production of valued compounds, enzymes and other biological products.
Our key capabilities
Industrial and environmental microbiology
Gene data mining
Biocatalyst and marker discovery
Commercial opportunities
Partnerships for enzyme discovery and production.
Partnerships for bioproduct development.
Lignin valorisation
Contact:
Gareth Lloyd-Jones
KEY CONTACTS
Science Leader, Biotransformation
General Manager Manufacturing and Bioproducts