Economics, ecosystems and climate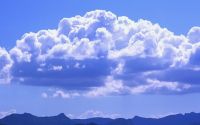 Scion provides the science to help New Zealand respond to the risks and opportunities associated with climate change.
We specialise in quantifying the role of forests in greenhouse gas mitigation.
Our research also helps to protect the forest resource by evaluating the potential effects of climate change in New Zealand.
Our researchers work in the following areas:
Scion contributed to the Royal Society of New Zealand report on climate change mitigation options released in 2016. The report Transition to a Low-Carbon Economy for New Zealand includes forestry and other land-uses as an opportunity for action now.


For further information, go to
Brochures and Factsheets
in our
Science Publications
section. Science info. sheets from our forests and climate change series:
Videos from the Forests and Climate Change Webinar Series are on our YouTube channel.

KEY CONTACTS
Science Leader, Clean Technologies
Principal Scientist & Research Leader, Economics, Ecosystems and Climate