Carbon monitoring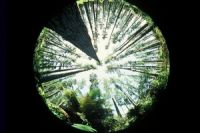 Scion has worked closely with government agencies to develop accurate carbon monitoring systems for New Zealand's natural and planted forests.
These systems enable New Zealand to meet its carbon reporting obligations under the Kyoto Protocol, and also realise the opportunities offered by carbon trading.
Our key capabilities
Forest modelling
Economics
Silviculture
Spatial and temporal modelling
Soils and environmental modelling
Examples of our work
Scion has been a key player in developing carbon modelling methods and forest inventory procedures for the Ministry for the Environment (MfE) to enable a robust assessment of national carbon stocks in all forests. Our research has underpinned the improvement of the New Zealand Land Use and Carbon Analysis System (LUCAS), developed to monitor carbon stocks within planted forests and meet Kyoto Protocol reporting requirements.
We have also contributed to the international guidelines for greenhouse gas accounting for the land-based sectors developed by the Intergovernmental Panel on Climate Change (IPCC). These guidelines are used by all countries for annual reporting of greenhouse gas budgets under the United Nations Framework Convention on Climate Change.
We continue to research forest systems, incorporating different species, sites and silvicultural regimes into models that predict how much carbon each will fix. This includes measuring and modelling carbon in soil and in biomass (leaves, branches, stems and roots) in both native and exotic forests.

Opportunities
The systems Scion is developing will not only help our government determine New Zealand's climate change mitigation strategies but will form the basis for new decision support tools and advisory services to assist carbon forestry investment decisions.

Resources

Carbon Footprint Tools for Forestry (YouTube Video).
KEY CONTACTS
Principal Scientist & Research Leader, Economics, Ecosystems and Climate