Rural Fire Research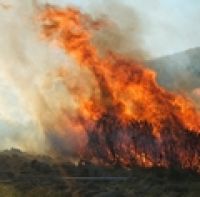 Scion's Rural Fire Research Group is New Zealand's only provider of specialist fire research expertise in rural and forest landscapes.
We develop the science and technology needed to protect life and property, and to manage fire in the landscape. Understanding how fires are likely to behave in different weather conditions, terrain and fuel types, and the factors affecting public and firefighter safety is essential to fire management and prevention.
Over the past 17 years Scion has developed a range of tools and guidelines now widely used by fire managers in making effective decisions regarding firefighter and community safety.
We also work closely with bushfire researchers at CSIRO in Australia to provide world-class support for fire management agencies.
For more information:
Download the Rural Fire Research brochure [688 Kb PDF]
Download the 2015 Rural Fire Research Hightlights [624 kB PDF]
Download the 2014 Rural Fire Research Highlights [1.2 Mb PDF]

Related Links
KEY CONTACTS
Senior Fire Scientist, Rural Fire Research