Liquid Biofuels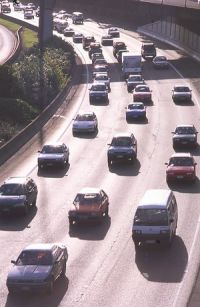 Liquid biofuels can be used to substitute fossil fuels such as diesel and petrol.
Scion is focused on developing biorefinery processes to create biofuel products from renewable lignocellulosic (woody) materials in New Zealand.
Globally, lignocellulosics are the most abundant feedstock and present the best opportunity bioenergy production.
Research carried out in other parts of the world has focused on using hardwoods as a source material, softwoods have been considered less viable due to the apparent pre-treatment required.
Our research focuses on utilising New Zealand's abundant softwood resource through overcoming such barriers.
Our current programme includes research undertaken by the New Zealand Lignocellulosic Bioethanol Initiative (NZLBI), a partnership between several public and private enterprises.
Our key capabilities
Pre-treatment processing
Saccharification
Fermentation
Energy systems analysis
New Zealand Lignocellulosic Bioethanol Initiative
The New Zealand Lignocellulosic Bioethanol Initiative (LBI) came together with the objective of addressing the challenges of using softwoods as a feedstock for production of bioethanol.
Stage one of the LBI programme involved completing a feasibility study. This study reviewed the infrastructure, technology and economics of a transportation biofuel industry in New Zealand. This study showed there were no major technical or input barriers to producing large volumes of ethanol from New Zealand-grown wood and plant waste.
Stage two of the LBI programme aims to demonstrate that Scion's pre-treatment method (using radiata pine) when combined with enzymatic digestion and fermentation is an economically viable process for producing bioethanol using New Zealand's softwood forest resource.
Scion plans to demonstrate this process at pilot-scale using the existing lab-scale methods. The results from these trials will be used to model the economics enabling the development of a 90 million litre per year commercial facility in New Zealand.
Contact: Elspeth MacRae