Plastic Packaging Materials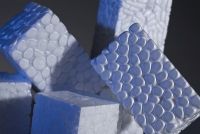 Scion specialises in developing sustainable options for food packaging based on plastic and paper technologies.
Specialised equipment and capability to support packaging development and testing
Our main objectives are to replace petroleum raw materials with renewable resources developing processes that are suitable for New Zealand based producers.

We are developing new materials including lightweight biopolymer products, hybrid fibre-bioplastic products, bioadhesives, bioplastics and biofoams.

Our initial focus is on starch because of its low cost, availability in a purified form, and because it is already polymerised.

We are also developing thermoplastics from carbohydrates, lignins and proteins.

We have a range of equipment to support our research including:

Extruders.
Injection moulding machines.
Thermoforming and film calendaring.
Polymer and materials characterisation equipment (eg. melt rheology; thermal stability/transitions; mechanical properties; diodegradation-durability testing).
Parts of this research are being undertaken by the
Biopolymer Network Ltd
, a partnership between Scion, AgResearch and Plant & Food Research.
Our key capabilities

Environmentally intelligent bioplastics
Advanced bioplastics
Biofoams and low density bioplastics
Bioplastics manufacturing and biomass processing
Functional food packaging
Examples of our achievements

New biofoam material
A new environmentally-friendly biofoam researched and developed by Scion scientists under contract to BioPolymer Network won the "Best Innovation in Bioplastics" category at the 2008 International Bioplastics Awards in Munich.
The novel polylactic acid (PLA) foam was selected for its green credentials and key performance attributes at low densities, which are comparable to existing petroleum-based materials like expanded polystyrene foam.
Commercial opportunities
Scion is keen to collaborate more with New Zealand and international companies to facilitate the commercial implementation of new packaging materials.
Contact:
Jeremy Warnes
KEY CONTACTS
General Manager Manufacturing and Bioproducts
Business Development Manager