Wood & Fibre Technology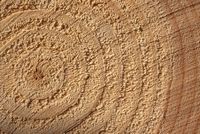 Scion specialises in research and development that opens up exciting opportunities for wood and fibre-based products.
As the world increasingly seeks to use renewable and sustainable materials to meet consumer needs, new applications for wood and plant fibres are rapidly emerging.
In partnership with industry, we have spent many years building detailed knowledge of wood and fibre properties and how best to process resources to achieve the desired products. We also consider end-of-life implications through life cycle analysis in product development.
Our expertise in wood and fibre processing is based on a long history of forestry, pulp, paper and composite research.
We provide research and development services in the following core areas:
Capability Brochures
in our
Publications
section.
KEY CONTACTS
General Manager Manufacturing and Bioproducts