Pulp & paper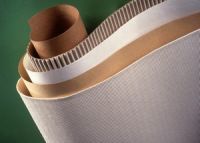 Scion has worked with the New Zealand pulp and paper industry for many years to
improve process efficiency and product performance.
Our research has enabled manufacturers to optimise the use of locally grown fibres for papers of an increasingly high standard.
We have spent many years building detailed knowledge of the pulp fibre resource and how best to process it to achieve the desired product.
Our capability has been developed using world class research facilities including a mechanical pulping, screening and cleaning plant, and kraft pulp digesters.
Fibre processing plant
Scion's fibre processing plant is an industrial-style research facility that offers mechanical pulp refining, fibre segregation and an MDF blowline.
The plant allows specialised process engineers to investigate alternative wood resources, new process configurations and new products which cannot be examined practically in a production environment.
Key capabilities
Mechanical fibre processing
Wood fibre optimisation and characterisation
Specialised testing – microscopic and chemical analysis
Co-product development – extractives, hemicelluloses, lignin
Digital printability testing
Papermaking
Commercial services
We offer a wide range of standard and specialised tests related to pulp, paper and packaging including:
Routine handsheet evaluation
Pulp quality evaluation
Chemical pulping and bleaching
Chemical analysis of wood and fibre constituents
Specialised tests for improving end-product applications.

Contact : Elspeth MacRae

KEY CONTACTS
General Manager Manufacturing and Bioproducts