Improved Productivity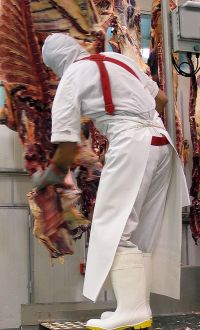 Scion provides the expertise needed to make improvements across your organisation resulting in a more sustainable and effective workforce.
By assessing and evaluating work systems, we assist clients to develop, implement and evaluate tailor-made solutions that optimise the way people operate.
We specialise in conducting on-site research with people in their actual work environment, rather than simulated laboratory studies.
Our key capabilities
Work system analysis, design and evaluation
Equipment design, usability and safety
Consumer product assessment, design and evaluation
Survey design and analysis
Inclusive design for people with disabilities


Examples of our achievements
Tree felling
Using wearable data acquisition technology developed at Scion, researchers have been able to determine the differences in work technique that make experienced tree fallers twice as productive as novice tree fallers. Experienced tree fallers spend considerable time getting the first felling cut correct and then all subsequent cuts are quick. Novice tree fallers have to redo cuts because their first cut is often not correct.
Fire fighting
We have used the same wearable technology to study fire fighters in action. Research shows in detail the workloads and stressors experienced by fire fighters during different tasks. This information is valuable for fire managers who must plan the deployment of fire fighters to achieve maximum productivity with often limited resources.
Commercial opportunities
Scion offers research, training and consultancy services across a wide range of industries including agriculture, meat processing, wood processing, forestry, construction and manufacturing.
KEY CONTACTS
Project Leader; Rural Fire Senior Scientist, Forest Harvesting