Measuring Sustainable Design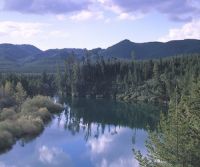 In order to achieve sustainability, it is necessary to determine which activities have a negative environmental impact and which are environmentally favourable.
Scion is deploying various models of resource use that enable environmental impacts to be measured and monitored so improvements can be made.
Our researchers work in the following areas:
Brochures and Factsheets
in our
Science Publications
section.