Life cycle management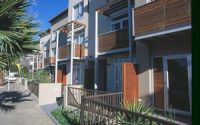 Life Cycle Management (LCM) is a unique, systematic framework to help businesses manage the total life cycle of products and services. It incorporates the environmental, economic and social aspects of a product, with the goal of creating more sustainable businesses, production and consumption patterns.
Life cycle assessment
The Life Cycle Assessment (LCA) tool is one of several methodologies used in LCM which quantifies the environmental sustainability of products and services. It takes into account the whole life cycle, from acquiring the raw materials through to a product's production, use and disposal. Scion is one of New Zealand's leading providers of this expertise. Our primary focus is Life Cycle Assessment (LCA), including Carbon Footprinting.
LCA is used both to improve the environmental sustainability of products and services by detecting hot-spots in the production process and to better market them on the basis of scientifically robust comparisons with alternatives.
We use international standards – ISO 14040 and ISO 14044 – which provide principles, a framework, requirements and guidelines to conduct LCA studies.
Using software tool, Gabi 4.3, incorporating different life cycle inventory databases such as ecoinvent, we build a model of the production process, define the flows, allocate these to existing datasets and calculate different environmental impacts (e.g., global warming potential). The ecoinvent database contains consistent, transparent, average and up-to-date Life Cycle Inventory (LCI) datasets, compared with other databases which are more industry specific but less transparent.
LCA has direct applications in product development and improvement, strategic planning and public policy-making, marketing, benchmarking, eco-labelling and product claims.
Key capabilities
Life Cycle Assessment
Greenhouse gas footprinting
LCA of forestry and forest products
LCA of building materials, components and whole buildings
LCA of biofuels and bioenergy
Future LCA of bioploymer-based products in New Zealand
LCA of alternative energy production systems
Examples of our work
Greenhouse gas footprinting guidelines
Better understanding of the environmental impact of our primary products is becoming increasingly important in the global marketplace. Based on simplified Life Cycle Assessment, Scion has developed greenhouse gas (GHG) footprinting guidelines for forestry, sawmilling, engineered wood products, and pulp and paper.
Commissioned by the Ministry of Agriculture and Forestry, the guidelines were developed to provide an industry learning tool and to enable simple calculation of initial GHG footprint results for products. Unlike an advanced LCA, the simplified LCA assesses only GHG emissions.
The guidelines come in two parts: a text document introducing life cycle thinking and LCA, and an Excel tool. Users are able to populate the Excel spreadsheet with their own site-specific inventory data for different life cycle stages and processes of their products.
The next step will be to develop an advanced LCA for the forestry industry which will assess a full range of impacts. A full ISO-compliant LCA will be good for the industry, enabling it to verify sustainability claims and use the results in Environmental Product Declarations.
Web-based impact calculator for typical NZ residential wall components
Scion has developed a web-based wall calculator as an initial component of a total-home calculator. The calculator, for use by people working in construction who are interested in sustainability, supports design of more environmentally friendly and economical wall systems in New Zealand homes.
The web-based wall calculator, which will be available soon, can be used to improve the design of walls, to discuss different options with clients, to better communicate decisions and to provide scientific support for decision-making.
Development of calculators for the remaining building components will support the environmental design of a full house in the future. The location and orientation of the residential building, and the requirements of the inhabitants, will be incorporated enabling the environmental and economic impact of the heating, cooling and ventilation system throughout the whole life cycle to be calculated,
The whole house calculator will provide an excellent benchmark to measure improvements by incorporating building components in a range of typical New Zealand homes and scaling up to a national level,
Environmental impact of novel biopolymers
Scion has developed a guideline to minimise the overall environmental impact of a biomaterial. The aim of this work was to apply Life Cycle Assessment to a specific novel biomaterial, developed by Scion, to retain a low environmental impact.
We calculated the environmental impact of wood-fibre-reinforced plastic produced on laboratory scale and developed different scenarios to better understand any possible changes in environmental impacts when scaling up the production process from the laboratory bench to industry scale.
The results will help potential investors to be aware of the critical production steps involved in transferring wood-fibre-reinforced plastic technology from laboratory to industrial scale, and how to minimise the environmental and related economic impacts. Indirect spin-offs include the benefit of using the knowledge to market the final product.
The study will also help raise awareness of environmental issues at the outset of the design process, and throughout an organisation.
Cheers for new Biochair
The world hardly needs more chairs. But a Biochair – one that can be manufactured and moulded like a plastic but is actually made out of wood – now that's something new. A Biochair has been designed to be made from byproducts and waste from the forestry industry. The project began in early 2009, a collaboration between Unitec and Scion. The idea of combining wood with natural bio-based polymers in the design of an exportable commercial furniture product offers, says designer Roger Batemen, an opportunity to combine "the naturalness" of New Zealand with industrial design, creating an original product that can express a new contemporary country brand.

Commercial opportunities
Scion is committed to research that guides emerging policy and regulatory requirements relating mainly to the bioeconomy. We also work with a range of industries to improve their production processes by detecting environmental hot-spots, and to enable them to market their products credibly as environmentally sustainable. We employ Life Cycle Assessment (LCA) methodology using a comprehensive, from the cradle to the grave approach.
We offer:
Methodological research into Life Cycle Assessment
Public sector research and guidance
Private sector consultancy work.