Trade & Economic development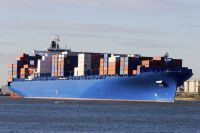 Improving the international competitiveness of New Zealand forestry products is dependent on knowledge of the global market.
Scion is a leader in the development and application of economic forest sector models for forecasting and analysing the impacts of global policy on forest product markets and trade.
We also specialise in economic analysis of the impacts of forest sector policy on land use management and change, and economic valuation of the non-market benefits of planted forests.
Our researchers work in the following areas:
Impacts of trade liberalisation and trade barriers
Economic impact of illegal logging
Forestry management under an Emissions Trading Scheme
Bioeconomic modelling of invasive pests
Forest investment/land use change analysis
Carbon risk modelling
Non-market benefits of planted forests
Decision-support tool for land owners
For further information, go to
Brochures and Factsheets
in our
Science Publications
section.