Forests and people: investing in a sustainable future
The key message Tim Barnard, Team Manager for Forest Systems, brought home from the XIV World Forestry Congress this year was how critical it is becoming to expand planted forests worldwide.

Tim and other members of the Forest Systems Team attended the week long congress, held every six years by the Food and Agriculture Organisation (FAO) of the United Nations. This year's event was in Durban, South Africa - the first congress to be held in Africa - with over 400 speakers and attracting some 4000 delegates.

"The congress brings together academics, researchers, international forestry leaders, indigenous groups and delegations on a range of forestry issues at a global level," says Tim. "However we seem to share a common concern that the growing threat of climate change has dramatically increased the importance of forests."

With the world's population expected to reach around 9.3 billion by 2040, it will essentially take the resources of two Earths to support our current levels of consumption1.

"The bioeconomy holds the key to our future sustainability, with forestry being a major contributor," he says. "Certainly, if we are to build a sustainable bioeconomy by 2050 we need a lot more trees in the ground now. There's a big push worldwide to expand planted forests and reduce our reliance on fossil fuels. This will take the pressure off indigenous forests around the world, protecting our ecosystems and biodiversity."

Tim says New Zealand is uniquely placed to become an international leader in the development of a vibrant bioeconomy, fuelled by productive planted forests. Planted forests will make a major contribution to the prosperity of the national and regional economies, as well as to the quality of life for New Zealanders through the provision of valuable ecosystem services.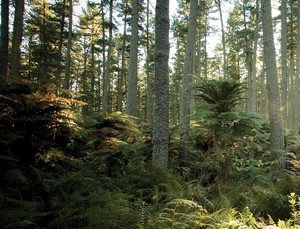 "As scientists, we first need to establish best practice for the design of planted forests and land-use options or new forest systems to ensure communities are not disenfranchised. It will be really important to empower small, local communities to be productive, and provide them with economic, social and environmental security."

This message was reinforced by Principal Scientist Dr Tim Payn.

"The congress was a meeting place of focused and very motivated people who all appreciated the strength of the relationship that exists between forests and people and their communities. And how important that interaction is.

"The FAO launched a series of 13 papers at the congress that highlighted the current global trends in forestry. Those papers, including the paper2 we contributed to on global trends in planted forests, clearly shows that while the rate of global deforestation is slowing, so too is the rate of expansion of planted forests. Globally, we need to reverse this latter trend if we are to meet the growing demand for forest products and services, and relieve the pressure on natural forests caused by the growing global population and a rapidly changing climate.

"This presents a great opportunity for New Zealand. We are already contributing to the global forest resource, and through our 'Growing Confidence in Forestry's Future' programme we have the scope to increase productivity of our existing, and of new planted forest estates.

"We need to be confident in our forestry as the demand for trees will continue."

For further information
Contact Tim Barnard at
Show email
Dr Tim Payn at
Show email


Associate Minister for Primary Industries Jo Goodhew, who attended the Congress, took the opportunity to launch the 'Sustainable Management of New Zealand's Forests: New Zealand's Third Country Report on the Montreal Process Criteria and Indicators' at a side event uring the World Forestry Congress. The report showcases New Zealand's progress towards sustainable forest management.

http://www.mpi.govt.nz/dmsdocument/9530-sustainable-management-of-new-zealands-forests-new-zealands-third-country-report-on-the-montreal-process-criteria-and-indicators