Visited Scion at Fieldays and want to know more?
You can find more information on our work, and a person to contact right here.
We can make anything from trees
The world is moving from a dependence on fossil fuels towards a more sustainable bioeconomy based on renewable natural resources. When these resources are used to make natural products designed to be reused, recycled and biodegradable to eliminate waste we have a circular bioeconomy.
New Zealand's renewable natural resources and primary production will form the foundation of New Zealand's next generation (circular) bioeconomy.
Forestry will be a major renewable resource. Planted trees already provide the raw material for more than 5,000 products. These include bioplastics, biochemicals and bioenergy to replace fossil fuels and reduce carbon emissions.
Scion is working closely with the forestry industry to grow forest productivity and manufacturing, and build a more sustainable biobased economy for the future.
Rural fire research
Our rural fire research team is developing the science and technology needed to protect life and property, and manage fire in the New Zealand landscape.
Scion's Rural Fire Research Group is New Zealand's only provider of specialist fire research expertise in rural and forest landscapes.
Our research includes:
Prediction of fire behaviour
Observing, modelling predicting smoke emissions
Increase community resilience to wildfire
Ergonomics and human factors of dangerous and demanding tasks
Extreme fires and climate change
Extreme fires in New Zealand are expected to become more frequent as the climate changes.
A fire can become an extreme fire at any time. They are highly dangerous and current management strategies cannot suppress these fires. Scion is working to create new models, decision support tools and methods to protect our natural environment, primary producers, vulnerable communities and taonga species.
Further reading
Follow our blog
Our Rural Fire Research team run their own blog. Follow along to see what new work they've been undertaking.
For more information contact
Biofuels
Bioenergy from sustainable resources will reduce New Zealand's greenhouse gas (GHG) emissions, increase our energy security, reduce our spending on imported fuels and stimulate regional economies.
Converting trees into oil to fuel a greener economy
We use thermochemical technologies including pyrolysis and torrefaction to produce both liquid and solid biofuels from forestry and other biomass.
Our roadmap to producing and using biofuels in NZ
Our research shows that large-scale biofuel production and use within New Zealand can happen.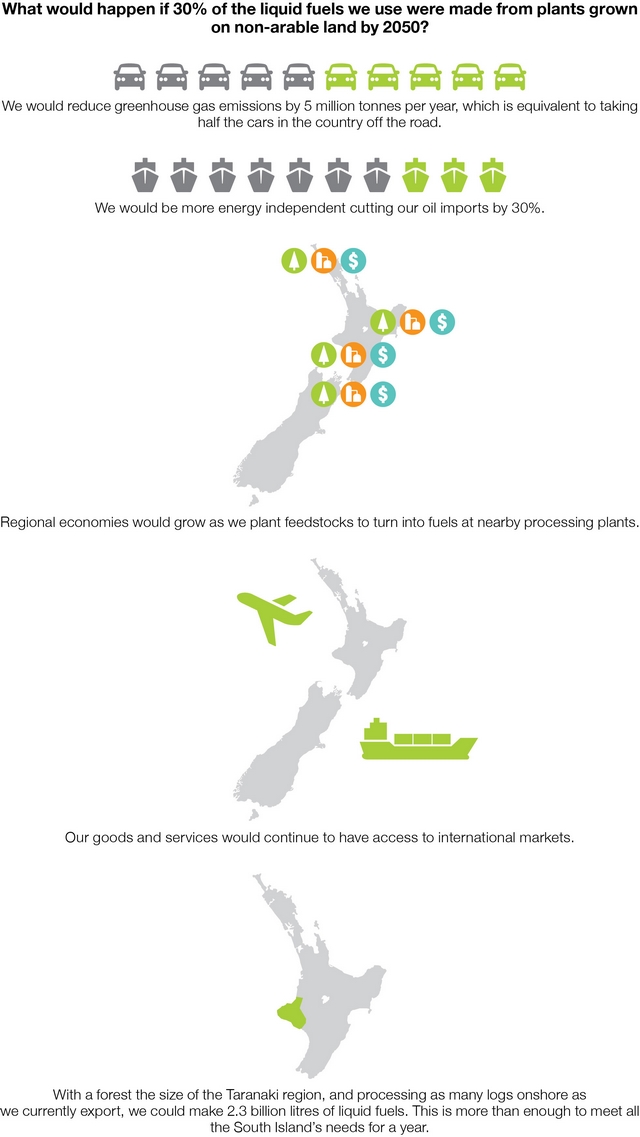 Further reading
For more information contact
Bioplastics and biocomposites
We develop technologies using renewable resources for plastics, adhesives, coatings, foams, pulp and packaging and fibre-composites using what nature provides and the principles of green chemistry.
Our biocomposite work incorporates renewable and locally-sourced biomaterials (like harakeke flax) into polymer composites.
Biomass sources we use in our composites include:
For more information contact