MILO Building Capability Workshop - Christchurch Venue
Start Date
28th May 2018 8:45am
End Date
28th May 2018 1:00pm
Duration
4 hours and 15 minutes
Description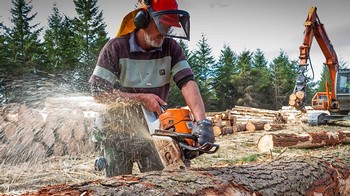 "Maximising Incident Learning Opportunities Project" (MILO) Building Capability Workshop - Christchurch Venue
Scion is facilitating a workshop in Rotorua and Christchurch to help the New Zealand forest industry understand and apply a specially developed accident investigation methodology, the Learning Review. We have been very successful using this method to review serious incidents across the forest sector and we are keen to share our experiences so others can engage with the process in their own companies.
The workshop includes two sessions, beginning with a half day concept workshop. The participants will then return to their workplace with resources and tools to conduct their own Learning Review on an incident of their choosing. The participants will be able to contact the facilitators throughout the week with any queries on the process. When we reconvene for the second session a week later, each participant will present their Learning Review and findings. This approach, based on research, provides the best opportunity to understand the theoretical underpinnings of the new method, learn how to undertake a learning review in a supported, practical environment and a chance to experience the beneficial effects of its application. Not only that, each company gets a free learning review performed on one of their incidents – encouraging the sharing of learning and insightful, innovative solutions.
The workshop has been ideally designed for operations/forest managers, harvesting managers or interested operational personnel.
Workshop 1
Monday 28th May 8:45am – 1:00pm
Workshop 2
Monday 5th Jun 8:45am – 12:00pm
Note: you are expected to attend both workshops - a week apart.
Location: Scion Christchurch Campus NIWA, 10 Kyle Street, Riccarton, Christchurch 8440