Scion @ Fieldays 2023
Start Date
Jun 14, 2023
End Date
Jun 17, 2023
Duration
4 days
Description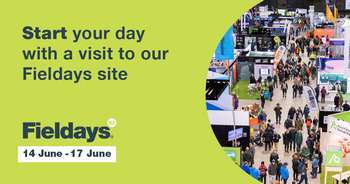 Come and see us at the Forestry Hub [G80] at Fieldays®, 14 June - 17 June, Mystery Creek. Visitors to Fieldays will have the opportunity to learn about the forestry sector from around 40 forestry sector organisations and companies under one roof.
Under the theme of 'Wood – our low-carbon future', the Fieldays Forestry Hub will give visitors the chance to explore the many facets of the forestry and wood processing sector and how the sector has a vital role in mitigating climate change.
At the hub visitors will discover engaging experiences on forestry growing, climate change, wood products, timber construction, biosecurity and biodiversity.
We will be there showcasing the latest innovations and initiatives developed at Scion to help move us towards a low-carbon future.