Celebrating the importance of plants
15 May 2013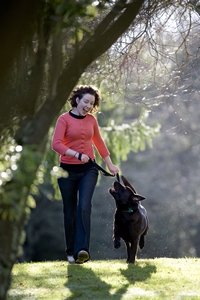 Around the world this week the public is invited to take some time out to think about the importance of plants and plant science to our daily lives.
This message is the focus of the second international Fascination of Plants Day 2013, which takes place on 18 May.
"Without trees and other plants, life as we know it on earth would simply not exist," says Brian Richardson, Scion's General Manager Forest Science.
The day, and the events leading up to it, is driven by the European Plant Science Organisation. As a member of EPSO, Scion is doing its bit to support the day with a display in the Rotorua Public Library.
"Our display focuses on the importance of trees in maintaining a healthy carbon cycle and our way of life. We have also included ideas for how the public can take part in this project," says Dr Richardson.
Scion's display also demonstrates some of the research Scion is undertaking to help ensure a healthier environment for the future, such as developing renewable biofuels from wood, protecting our forests from pests and diseases, rural fire research, preservation of our indigenous tree species, and helping to mitigate the effects of climate change.
Fascination of Plants Day is about creating awareness and enthusiasm in people around the world about the importance of plant science for agriculture, in sustainably producing food, as well as for horticulture, forestry, and all of the non-food products such as paper, timber, chemicals, energy and pharmaceuticals. The role of plants in environmental conservation is also a key message of the project.
Plants provide the fuel for all ecosystems on earth through photosynthesis, the chemical transformation of sunlight and carbon dioxide into sugars that naturally occurs in leaves. Their roles as biological 'factories' make plants the ultimate source of all our food and of the oxygen we breathe.
Trees and other plants also play a vital role in maintaining the balance of carbon in our ecosystem. This delicate balance is now under threat from the over-abundance of carbon in the atmosphere, resulting in global warming and creating one of the most serious problems facing us today.
Sustained human existence will rely on us gaining a better appreciation and understanding of trees and other plants.
Other national activities for Fascination of Plants Day 2013 include an open afternoon at the University of Auckland, in conjunction with Plant and Food Research, a display on kauri dieback disease at Auckland's Botanic Garden, as well as a tour of Wanaka's International College of Herbal Medicine.
Organisations around the world that are taking part in the project have registered their activity on EPSO's website (
www.plantday12.eu
), which include displays, tours through botanic gardens, seminars, workshops and open days.
See Scion's display at Rotorua District Library between 13 – 31 May. For further information on our research, visit
www.scionresearch.com
.