Gates Foundation Toilet Challenge
The world needs a new toilet
There are 2.5 billion people worldwide who do not have access to safe and affordable sanitation. We need a new solution to treat human waste for the places around the world where the toilet as we know it, is not an option. Scion is aiming to build a new toilet with collaborators from around world and with support from the Bill & Melinda Gates Foundation.
A sustainable, cheap to use (less than US$0.05 per user per day) and 'off the grid' toilet that is safe for humans and the environment is the goal. Watch a video on the Reinvent the Toilet challenge that started in 2011.
News stories
Our task
We want to produce a working demonstration of wet oxidation technology in an effective non sewer toilet as an answer to sanitation challenges in the developing world. The Bill & Melinda Gates Foundation has contributed more than $2 million in grants to Scion's development project.
Our technology beyond the toilet bowl
Wet oxidation is a hydrothermal treatment process that uses oxygen, heat and pressure to breakdown materials. We can destroy toilet waste solids and completely kill pathogens by oxidising organics and oxidisable inorganic components at temperatures between 150 to 374°C and pressures between 0.5-20 MPa.
Nutrient recovery and effluent that meets ISO 30500 standards for air emission, liquid and solids output and odors will be part of the total system including wet oxidation and "polishing".
Polishing is the final effluent treatment stage before wastewater discharge. The Polishing step removes any remaining solids and biological oxygen demand.
Microbial fuel cells, TiO2/UV photocatalysis and purple phototrophic bacteria for nutrient recovery are the polishing technologies that are being evaluated.
A working prototype has been built to test the new technologies. New reactors and designs can be tested in the lab then and once mature, they can be integrated into the demonstration toilet.

Our collaborators
University of West England (UWE)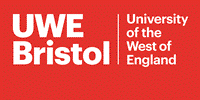 Developers of PEE Power®, UWE make microbial fuel cell (MFC) technology that produces electricity from urine. This technology, is unable, at present to treat faeces. However, because wet oxidation processing generates acetic acid, which is an ideal substrate for MFC operation, we are working with UWE on converting the faecal component into a viable substrate for MFC operation.
Swansea University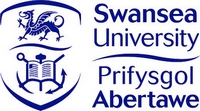 We are working with Swansea University to assess the potential of photocatalytic oxidation of wet oxidized liquors as a polishing step. Photocatalytic treatment of aqueous samples containing dissolved organics allows us to meet the effluent discharge standards, particularly for chemical oxygen demand and nitrogen.
Swansea are also working with us on a technology based on fluorescence emission spectra for real time tracking of the wet oxidation reaction process.
This is a wonderful opportunity to bring together multiple technologies (Scion, Swansea and UWE) and collectively try to solve some of the world's sanitation problems." Ioannis Ieropoulos, Professor of Bioenergy and Self-Sustainable Systems, University of West England.
Technology
Calorimeter
Scion has acquired a new calorimeter (HEL HP Custom Simular 300mL with a 350°C/200 bar reactor system) with support from the Bills and Melinda Gates Foundation.
The calorimeter measures thermodynamic and reaction kinetic data that are key to process improvement and safety across technology platforms.
It uses a sample size of up to 300 mL, running at temperature range of 20-350°C and 0-200 bar, heating rate ~5°C/minute, power compensation and heat flow calorimetry modes.
The calorimeter is available to key portfolio researchers in the Reinvent the Toilet Challenge as funded by the Bill and Melinda Gates Foundation.
It is also available to researchers and industry outside of the portfolio partners on a commercial basis.
There are two options for any client wishing to uses the calorimeter:
Reaction calorimetry analysis
Scion provides comprehensive reaction calorimetry testing service for measurement of thermodynamic and kinetic properties of samples.
Reaction calorimeter equipment hire
Clients can be trained and hosted at Scion's facilities.
For enquiries please contact:
Paul Bennett, Portfolio Leader, Integrated Bioenergy
Microwave reactor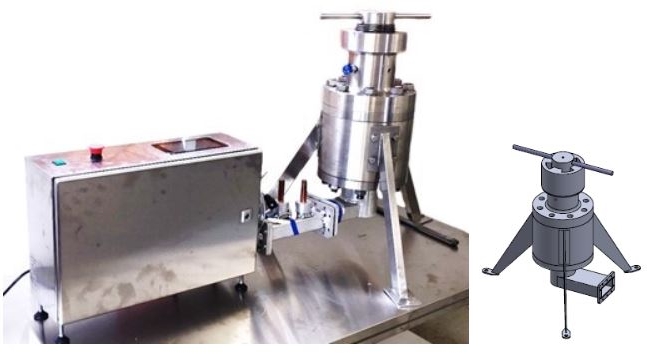 The benefit of using microwave heating for wet oxidation is being assessed. Microwave heating is very fast and from within the liquid, meaning heat loss is reduced, processing times are shorter and the reactor size can be reduced.
Microwave & RF New Zealand Ltd has been commissioned to design and build a laboratory scale microwave heated wet-oxidation reactor unit, processing 100 mL volumes of liquid to 250°C/150bar, with 1kW microwave power delivered.
Key contacts
Paul Bennett, Portfolio Leader, Integrated Bioenergy