Diego Elustondo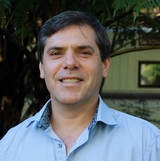 Contact
Phone:

+64 7 343 5860

Mobile:

+64 22 5904722

Email:

Show email

Team:

Materials, Engineering and Manufacturing

Role:

Team Lead, Chemical and Bioprocess Engineering
About
Diego has decades of international experience. He has worked in Chile, Canada, Sweden, and now New Zealand, in Universities, R&D Institutes and Industry. Diego is excited to contribute to the advance of forest products internationally and be part of the movement that will make prosperity sustainable in the future.
Qualifications
PhD in Chemical Engineering, National Southern University, Argentina - 2001
Bachelor's in Chemical Engineering, National Southern University, Argentina - 1995
Research capabilities
Heat and mass transfer processes in the solid wood sector
Applied innovation and theoretical modelling
Career highlights
Held the Chaired Professor in Wood Physics at Luleå University of Technology in Sweden
Led an initiative to create a Collaborative Competence Center at Luleå University of Technology in Sweden with the aim of strengthening competitiveness and innovation among small and medium-sized companies by facilitating innovative and interdisciplinary cooperation between industry, academia and civil society.
Worked on the development and commercialisation radio frequency vacuum drying technology and was moving into the commercialization phase at the University of British Columbia (Canada). Diego's contribution was the optimization of the process and the theoretical demonstration of the dry/sort/re-dry strategy to save energy, improve quality and increase production.
Developing a tool to optimize kiln energy consumption to reduce greenhouse gas emissions. The tool was applied FPInnovations' projects such as "Using wood to fuel dry kilns" and "Opportunities to reduce energy consumption kiln drying".
Awarded an Industrial Research Fellowship by Natural Sciences and Engineering Research Council of Canada in in recognition of "research ability and potential, and leadership and communication skills".
Contributed to the development of patented superheated steam vacuum technology for dehydration of food that allowed producing dehydrated products that retained their original colours and shapes in Argentina.
Selected papers
Elustondo, D. (2021). Semi-empirical linear correlation between surface tension and thermodynamics properties of liquids and vapours. Chemical Physics, 545, 111145.
Elustondo D, Myronycheva O, Sundqvist B, Karlsson O (2016) Localized wood surface modification: Part I: Method characterization. BioResources 12(1):283-295, doi:10.15376/biores.12.1.283-295
Elustondo D (2014) Guest editorial: R&D needs in wood drying technology. Drying Technology 32(6):629-630, doi:10.1080/07373937.2014.895141
Elustondo D (2010) Lumber quality model: The theory. Wood Material Science and Engineering 5(3-4):162-172, doi:10.1080/17480272.2010.493222
Elustondo D, Oliveira L (2009) Model to assess energy consumption in industrial lumber kilns. Maderas: Ciencia y Tecnologia 11(1):33-46, doi:10.4067/S0718-221X2009000100003
Elustondo D, Oliveira L (2006) Opportunities to reduce energy consumption in softwood lumber drying. Drying Technology 24(5):653-662, doi:10.1080/07373930600626644
Elustondo D, Avrimidis S, Zwick RL (2005) The demonstration of increased lumber value using optimized lumber sorting and radio frequency vacuum drying. Forest Products Journal 55(1):76-83.
Elustondo D, Avramidis S (2002) Stochastic numerical model for radio frequency vacuum drying of timbers. Drying Technology 20(9):1827-1842, doi:10.1081/DRT-120015416
Elustondo D, Elustondo MP, Urbicain MJ (2001) New thermal conductivity probe design based on the analysis of error sources. Journal of Food Engineering 48(4):325-333, doi:10.1016/S0260-8774(00)00174-6