Sustainability at Scion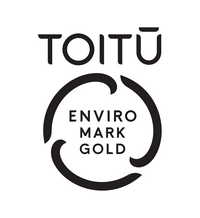 Scion's Rotorua site is a Toitū enviromark gold certified facility. Toitū enviromark is an environmental certification programme under Toitū Envirocare, which is owned and managed by Manaaki Whenua - Landcare Research.
Through its research, Scion supports the sustainable economic growth of New Zealand via more efficient use of renewable and non-renewable resources and lower impact production systems. This policy addresses the effect of our business activities on climate change, water resources, future land use, waste reduction, local community and financial viability.