Lloyd Donaldson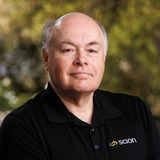 Contact
Phone:

+64 7 3435581

Email:

Show email

Team:

Forest Genetics and Biotechnology

Role:

Scientist, Molecular Physiology
About
Dr Lloyd Donaldson is a leading microscopist specialising in plant anatomy and ultrastructure, and has pioneered techniques in confocal fluorescence imaging of wood and biomaterials.
Qualifications
DSc (Wood Science) University of Canterbury, NZ -2002
MSc (Hons) (Botany) University of Canterbury, NZ -1986
BSc (Botany) University of Auckland, NZ -1980
Research capabilities
Anatomy of pine needles in relation to foliar disease
Anatomy of cone and bud development in relation to gene expression in various conifer species
Fluorescence spectroscopy of wood in relation to cell wall porosity
Microscopy of transformed tissue/plants for phenotype evaluation
Microscopy of biomaterials
Light & electron microscopy
Digital image processing & analysis
Wood identification
Career highlights
Visiting Scientist Wood Ultrastructure Research Centre, Uppsala, Sweden (2001)
Fellow International Academy of Wood Science (2003-)
Associate Editor/Editorial Board International Association of Wood Anatomists Journal (2004-)
President Microscopy New Zealand Inc (2007-2012)
8th Place, Nikon Small World Photomicrography Competition (2009)
Charles Fleming Senior Scientist award (2011)
Visiting Scientist Beijing Forestry University, Beijing, China (2012)
Visiting Scientist Institute for Multidisciplinary Research, University of Belgrade, Serbia (2013)
Visiting scientist, INRA, Reims, France (2014-15)
Secretary – International Academy of Wood Science (2017-2022)
Co-editor in Chief, IAWA Journal (2019-)
Selected papers
Donaldson LA. 2020: Autofluorescence in plants. Molecules 25(10) 2393.
Mitrovic A, Bogdanovic Pristov J, Simonovic Radosavljevic J, Donaldson L, Radotic K. 2019: Serbian spruce (Picea Omorika [Pancic] Purkyne) – endemicity and advantages. Biologica Nyssana 10: 65-75.
Donaldson LA. 2019 Wood cell wall ultrastructure – The key to understanding wood properties and behaviour. IAWA J. 40: 645-672.
Donaldson LA, Singh A, Raymond L, Hill S, Schmitt U. 2019: Extractive distribution in Pseudotsuga menziesii: effects on cell wall porosity in sapwood and heartwood. IAWA J. 40: 721-740.
Donaldson LA, Cairns M, Hill SJ 2018: Comparison of micropore distribution in cell walls of softwood and hardwood xylem. Plant Physiol. 178: 1142-1153.
Chabbert B, Terryn C, Herbaut M, Vaidya A, Habrant A, Paës G, Donaldson L 2018: Fluorescence techniques can reveal cell wall organization and predict saccharification in pretreated wood biomass. Ind. Crops. Products 123: 84-92.
Donaldson L, Williams N, 2018: Imaging and spectroscopy of natural fluorophores in pine needles. Plants 7, 10.
Donaldson LA, Vaidya A. 2017: Visualising recalcitrance by colocalisation of cellulase, lignin and cellulose in pretreated pine biomass using fluorescence microscopy. Scientific Reports 7:44386.
Hogg A, Gumbley W, Boswijk G, Petchey F, John Southon J, Anderson A, Roa T, Donaldson L. 2017: The first accurate and precise calendar dating of New Zealand Māori Pā, using Otāhau Pā as a case study. Journal of Archaeological Science: Reports 12: 124–133.
Dickson A, Nanayakkara B, Sellier D, Meason D, Donaldson L, Brownlie R. 2016: Fluorescence imaging of cambial zones to study wood formation in Pinus radiata D. Don. Trees 31(2), 479-490.