Mathias Sorieul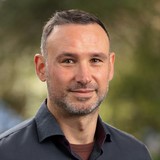 Contact
Phone:

+64 7 343 5514

Email:

Show email

Team:

Forest Genetics and Biotechnology

Role:

Team Lead, Molecular Physiology
About
Dr Mathias Sorieul is a molecular biologist with specialised experience in protein trafficking and cell wall biosynthesis. His research now focused on cell wall architecture design, wood fibre optimisation and new biobased nano-composite.
Qualifications
PhD (Plant Molecular Biology), University of Montpellier, France - 2007
Research capabilities
Fibre characterisation and functionalisation
Fibrous protein and nanocellulose composite fabrication
Composite 3D and finite element modelisation
Selected papers
Sorieul M, Dickson A, Hill SJ, Pearson H. (2016). Plant Fibre: Molecular Structure and Biomechanical Properties, of a Complex Living Material, Influencing Its Deconstruction towards a Biobased Composite. Materials 9 (8), 618 (2016)

Zhang Y, Nikolovski N, Sorieul M, Vellosillo T, McFarlane H, Dupree R, Kesten C, Driemeier C, Lampugnani E, Yu X, Peaucelle A, Ivakov A, Mortimer J C, Dalgaard Mikkelsen M, Brown S P, Willats W G, Somerville Chris, Persson S, Dupree P. (2016). STELLO1 and 2 interact with the cellulose synthase complex and regulate its assembly, Golgi distribution, secretion, and activity in Arabidopsis. Nature Communication 7.
Mortimer JC, Faria-Blanc N, Yu X, Tryfona T, Sorieul M, Ng YZ, Zhang Z, Stott K, Anders N, Dupree P. (2015). An unusual xylan in Arabidopsis primary cell wall is synthesised by GUX3, IRX9-L, IRX10-L and IRX14. The plant Journal. 83(3): 3436-3440.
Sorieul M, Langhans M, Guetzoyan L, Hillmer S, Clarkson G, Lord JM, Roberts LM, Robinson DG, Spooner RA, Frigerio L. (2011).
An Exo2 derivative affects the ER and Golgi morphology and vacuolar sorting in a tissue-specific manner in Arabidopsis. Traffic. 12(11):1552-62.

Luu DT, Martiniere A, Sorieul M, Runions J, Maurel C. (2011). Fluorescence recovery after photobleaching reveals high cycling dynamics of plasma membrane aquaporins under salt stress. Plant J.69(5):894-905.

Sorieul M, Santoni V, Maurel C, Luu DT. (2011). Mechanisms and effects of retention of overexpressed aquaporins AtPIP2;1 in the endoplasmic reticulum. Traffic. 12(4):473-82.

Gattolin S, Sorieul M, Frigerio L. (2011). Mapping of tonoplast intrinsic proteins in maturing and germinating Arabidopsis seeds reveals dual localisation of embryonic TIPs to the tonoplast and plasma membrane. Mol Plant. 4(1):180-9.
Gattolin S, Sorieul M, Frigerio L. (2010). Tonoplast intrinsic proteins and vacuolar identity. Biochem Soc Trans. 38(3):769-73.
Gattolin S, Sorieul M, Hunter P, Konshari RH, Frigerio L. (2019). In vivo imaging of the tonoplast intrinsic protein family in Arabidopsis root. BMC Plant Biol. 18;9:133.
Luu DT, Boursiac Y, ChenS, Sorieul M, Tournaire-Roux C, Maurel C. (2007). Regulation of plant aquaporins in response to water stress. Comparative Biochemistry and Physiology 146A, page S152.
Boursiac Y, ChenS, Luu DT, Sorieul M, Van den Dries N, Maurel C. (2005). Early effects of salinity on water transport in Arabidopsis roots - Molecular and cellular features of aquaporins expression. Plant Physiol. 139: 790-805.