Biorefineries and industrial symbiosis
Biorefining
The forestry, sawmilling and pulp and paper manufacture infrastructure in New Zealand is well positioned to support biorefineries. Power, fuel, fibre and value-added chemicals can all be produced from biomass. Scion's bioenergy research, along with other work looking at biopolymers, biochemicals and extractives, are making biorefining a reality.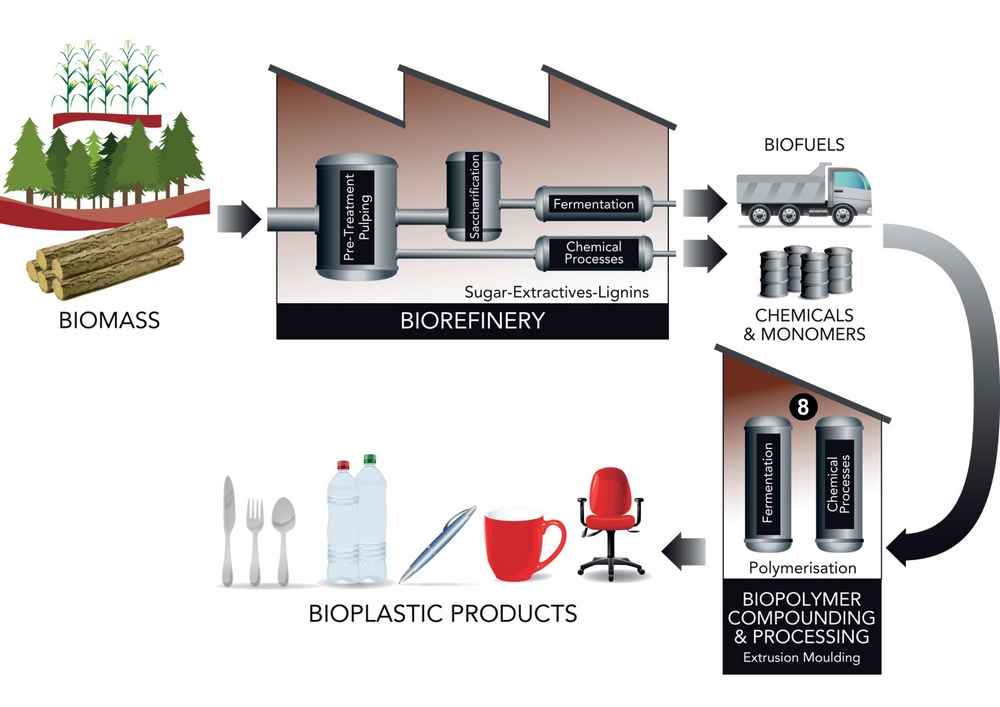 Industrial symbiosis
Clustering industries near one another, and near renewable raw materials and energy resources, encourages industrial symbiosis where the wastes or byproducts of one company become the raw materials for another. Acting co-operatively, operating costs can be reduced and new business and job opportunities created.
Read about industrial symbiosis [pdf]

Scion is quantifying opportunities for greater industrial symbiosis utilising geothermal energy and wood processing capabilities in the central North Island.
Industrial symbiosis in Kawerau in New Zealand's Bay of Plenty takes advantage of nearby planted forests, geothermal energy, and its proximity to the Port of Tauranga (and Scion).