Minimising environmental impacts of forest herbicides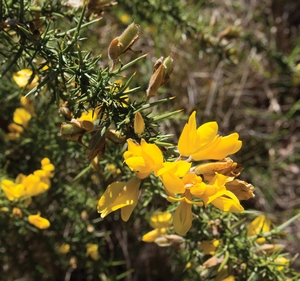 Since 2012, Scion's Weeds Team has been studying the long-term effects that a number of key herbicides used in New Zealand planted forests have on the wider environment. The research programme is based around maintaining the forestry industry's licence to operate and includes identifying acceptable herbicides, reducing spray volumes and investigating the fate of herbicides in different forest environments.

"Forestry companies that are Forest Stewardship Council (FSC) certified need to demonstrate that they are using herbicides in an environmentally acceptable manner," says pest management scientist, Dr Carol Rolando. "Continued use of herbicides depends in part on whether they break down in forest soils or leach into waterways. The FSC-certified forest industry needs robust data that shows what impacts key herbicides have on the environment."

This information can be used to make independent assessments of the environmental risks associated with operational management programmes involving herbicides. If the risks to water quality are shown to be negligible, the evidence can be used to support grant applications for their continued use. This approach was used for terbuthylazine and hexazinone, which were prohibited for use on certified forest land between 2007 and 2015.

Our research has played a key role in supporting the continued use of terbuthylazine and hexazinone under derogation on FSC-certified land between 2012-15, and likely supported their removal from the list of FSC-prohibited herbicides in 2015. With terbuthylazine and hexazinone being the most effective and widely used herbicides in New Zealand planted forests, this is a very positive outcome for the forestry sector.

"We have also been able to apply our knowledge about the movement of these active ingredients through the soil profile and across the recently planted environment to help Auckland Council establish streamside management zones in the Hunua Ranges," says Carol. "This allows terbuthylazine and hexazinone to be applied to forest land adjoining sensitive water catchments in the area while young growth is still establishing.

"This was an excellent opportunity for our scientists to use the fundamental knowledge we have gained through process research, to an applied outcome."

Scion's research on minimising the environmental impacts of forest herbicides has supported the forest industry's licence to operate as FSC-certified. Certification is a powerful market access tool without which, the forest industry's access to global wood and wood products markets could be restricted.

This work was presented at the New Zealand Forest Owners Association (NZFOA) Annual Conference in 2014, and also at the Growing Confidence in Forestry's Future field day in March 2015. Scion's Weeds Team received the NZFOA Award for Sector Communication and Engagement in 2014.



Investment: AgResearch, FSC Cluster Group, FGLT
Short url: www.scionresearch.com/ar15forestherbicides