Working in partnership with Māori
Māori own some 40 per cent of New Zealand's land in commercial forests, making them one of our most important stakeholders.

This year we celebrated milestones in three projects with our Māori partners and began one new project.

Northland tōtara
The Northland tōtara project is a long-term and in-depth look at the possibilities for using tōtara growing on private farmland in Northland. The potential in this area was identified in the 1980s. Now, we are looking at how these trees could be turned from a paddock nuisance into a valuable, sustainable forest resource that benefits the whole region.

Māori and their access to this important resource has long been a consideration, and we are working closely with Taitokerau Māori Forestry Collective, a collective of nine Māori land trusts, and Northland Tōtara Working Group and central and local government to make this aspiration a reality. Together, our aim is to realise the value of this potential new industry in the fullest way possible, including social, economic and cultural benefits.

This year we initiated a small pilot study, harvesting 40m3 of tōtara. The harvested wood was used to conduct initial tests that will help us to better understand the characteristics and properties of this species. This timber will be taken through the full value chain and converted into products.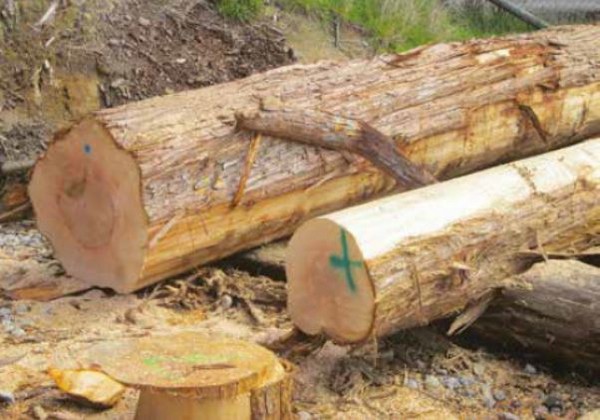 Minginui nursery
Ngāti Whare are the proud owners of a brand new, state-of-the-art nursery at Minginui. Thanks to their ongoing partnership with Scion, they also have access to new cutting-edge propagation technology that will allow them to produce native seedlings, specifically – tōtara, rimu, kahikatea and miro – with the potential to expand indigenous forestry in New Zealand.

The Ngāti Whare nursery at Minginui, on the edge of the Whirinaki Forest, is using a technique, newly developed by Scion to grow trees from cuttings. This process enables the seedlings to grow faster and in larger numbers, and overcomes the difficulty of sourcing viable seed and unreliable germination of that seed. The novel technology will enable the mass production of four indigenous podocarps on a large commercial scale with assurance as to their whakapapa and their genetic attributes.

Our partnership aims to further develop the propagation approach and expand its application across New Zealand over the next few years.



Waikura Valley erosion control

The Whangaparaoa 2L Trust are kaitiaki of Mataroa Station - nearly 2,500 hectares of steep, erosion-prone land on the East Coast. The trust's ability to continue farming the station, and to bring its vision of environmental sustainability and community resilience to life, is dependent on stabilising some of the trust's more vulnerable land. Working to this goal, Scion designed a planting trial to address the erosion with plants that retain soil and fit with the Māori land owners preferences for their land.

The trust, together with Scion, secured funding from the Ministry for Primary Industries Sustainable Farming Fund and erosion control funding programmes to research the survival and benefits of different plant species for erosion management, and to reforest 64 hectares around the trial area.

The project team worked directly with trustees to understand what they wanted planted on their land. Māori landowners practice intergenerational governance, which allows them to consider issues from a long-term perspective and securing the environmental resilience of the land was a key priority for the trust as well as balancing the economic, social and cultural values that underpin trustees' livelihood.

This year, Scion completed the three-year planting trial and presented the results at a hui at Rotorua in April. The results were published in a brochure: Waikura Valley Land Restoration Project.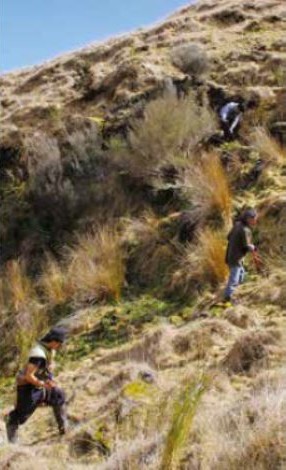 Te Pakarito - Ngāti Whakaue kete collaboration

Weaving the old with the new was the main theme of our newest collaboration, partnering with Te Taumata o Ngāti Whakaue Iho Ake (Te Taumata). The project was initiated by Te Taumata, who run Matakōkiri, a science eduation programme for rangatahi (young people) between 7 and 14. Their latest project was to build kete (baskets) to store their six new bilingual science kits.

Te Taumata project leaders and the Scion team created a project where Te Arawa weavers and local scientists would work with Ngāti Whakaue rangatahi to create kete that combined the traditional weaving material – harakeke (flax) with a biobased biodegradable plastic (poly lactic acid, plastic derived from corn).

Funded through an MBIE Curious Minds grant, they used three different manufacturing technologies to build three very different harakeke kete – using computer based CAD modelling and 3D printing; raw harakeke fibre set in resin; and sheets of harakeke bioplastic cut into strips and woven like traditional kete.

Starting at Tunohopu marae in Ohinemutu, rangatahi spent time with their whānau (family) learning about traditional ways to work with harakeke. From there they spent several sessions at Scion, working on their three kete prototypes. In between kete design and build, staff demonstrated how extrusion was used to make sheets for weaving and the 3D printing filament, and also showcased material characterisation methods using microscopy and tensile testing.

Rangatahi returned to Tunohopu on 25 May to showcase the kete to their Ngāti Whakaue whānau, peers and the Scion team.

Watch a video about the collaboration here: http://bit.ly/2vkCjtn