Eco-friendly treatment gives radiata timber durable properties for outdoor uses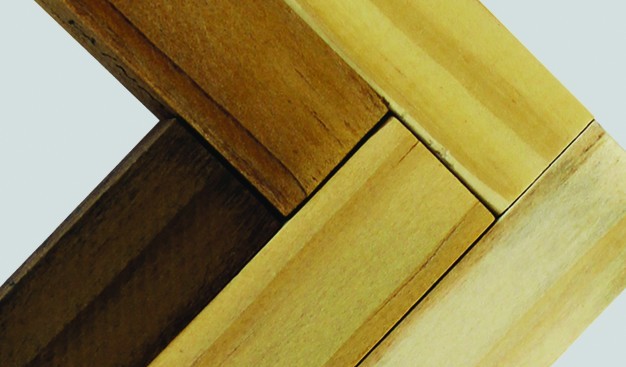 Scion has developed a new biobased treatment technology that can give softwood radiata pine durable properties. The treatment increases the performance of radiata pine timber in outdoor uses including decking, cladding, outdoor furniture and exterior joinery.
Unlike conventional preservative treatments, which generally contain heavy metals, our new stability treatment technology is eco-friendly, using renewables obtained from processing agricultural wastes.
Wood modified with our new treatment has considerable advantages for consumers, industry and the environment. The treatment adds hardness and stability (resistance to shrink/swell) as well as some durability (resistance to fungi) that rival and outperform some popular naturally durable hardwoods.
This technology creates an alternative for customers who do not want threatened tropical hardwoods, or wood treated with heavy metals. It also offers a range of natural wood colours providing options for designers and architects wishing to profile wood in their designs.
The potential to increase export value with this technology is significant. For example, adding treatment before export of New Zealand's sustainably grown radiata is projected to add 3 to 4 times the value of the timber product.
Scion is now working with partners in New Zealand and beyond to bring this technology to commercialisation.
Treatment is applied by soaking and impregnating the wood with our patent-pending biobased aqueous formulation. Once heated it forms long molecules (polymers) in the wood to enhance wood stability with benefits to hardness and durability.
New Zealand's sustainably grown radiata pine is well suited to this process. It readily absorbs the formulation treatment and is processed as long clear lengths of wood that are internationally sought after for appearance timber applications.
New Zealand would benefit from a greater range of sawn timber export products if onshore production of modified radiata was embraced. If a production plant using this new technology were built in New Zealand, it could create up to 20 direct jobs and generate indirect benefits to wood product manufacturers.
---
Funders: Strategic Science Investment Fund, Ministry of Business, Innovation and Employment's PreSeed Accelerator Fund