Scion's relationships with Māori have significantly improved in recent years and as a consequence, Māori world views and aspirations for economic, environmental and social well-being now find themselves woven into our own mission – "Kia piki te ora, te taiao me te whai rawa o Aotearoa mā te ngāherehere".
The following projects show how the work and aspirations of Te Ao Māori endure through our research, science and innovation.
Mai te rangi ki te whenua, mai te whenua ki te rangi
Land, water, climate and communities in New Zealand are part of a large web of interconnected systems undergoing significant change owing to numerous events of natural and anthropogenic origins. With increasing frequency of disruption to these systems the adverse impacts to the physical and spiritual well-being of the environment are felt by Māori.
Scion recently completed a literature review applying kaupapa Māori methodology, resulting in the identification of five actions that support the well-being of land, water and indigenous people from a uniquely Māori perspective:
Engage with tāngata whenua to incorporate their values into policies, plans and decisions that affect land and water;
Strengthen the practice of traditional and contemporary tikanga (holistic methods) on the whenua;
Support opportunities to enhance kaitiakitanga;
Conserve and restore wāhi tapu (culturally significant sites); and
Revitalise the use of traditional Māori place names.
The actions emerged from a range of literature including journal articles, iwi hapū management plans, books, videos and news stories. Issues and considerations surrounding the research and the findings explored data sovereignty, inequitable treatment of indigenous Māori knowledge, communications and limitations of the literature review.
This literature review contributes to the Our Land and Water National Science Challenge to support the development of a free online tool that will record efforts to improve water quality.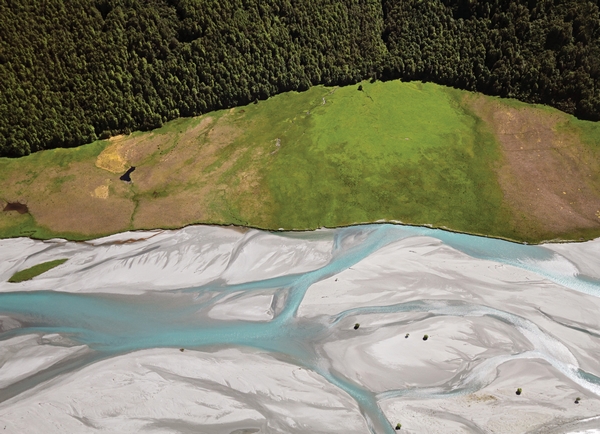 Forestry plan for Tūhoe Tuawhenua Trust
In partnership with the Tūhoe Tuawhenua Trust and Manaaki Whenua Landcare Research our role in this One Billion Trees partnership is to provide advice on the implementation of a forestry plan for the trust, assessment of establishment trial plots, propagation experiments with selected species, support for seed collection, growing, propagating and transplanting, along with analysis of data collected and reporting.
The trust aims to enrich their forest from a number of perspectives – biodiversity, cultural value, carbon and production potential in areas such as honey or timber. The trust also seeks to enhance their science and propagation skills through this project.
Māori digital innovation
Scion has been working with Heritage New Zealand Pouhere Taonga and NIWA as part of the High Impact Weather strand of the Resilience to Nature's Challenges Kia manawaroa – Ngā Ākina o Te Ao Tūroa National Science Challenge on a larger project investigating the impact of weather on New Zealand.
The project will create physical datasets of extreme weather not previously available to researchers and a more comprehensive and collective understanding of these adverse effects on communities, infrastructure and economic activity. For Māori, access to datasets of extreme weather will assist in making informed decisions about those heritage sites that are uniquely important to them including marae, urupā, old gardening sites andarchaeological sites to name a few.
As one of the initial outputs to support the larger project, Scion commissioned a Māori Digital Innovation review that looked at the nature of the relationship between indigenous knowledge practices and the regimes of technological design; how can Māori be better engaged in the digital design space; what Māori heritage site factors need to be considered and what forms are likely to be considered 'non-shareable'; and lastly what is being said about digital spaces and the building of resilient indigenous communities.
The review concluded that to develop any digital space for or about Māori would require the development of an ethical approach, policies and procedures in consultation with tangata whenua. The protocols include mātauranga and tikanga Māori lore concepts adopting a collaborative, co-governance and co-design approach that recognises mana whenua.
Although the review investigated Māori in a digital space, the reality is that Māori are already creating innovative designs that adopt a taonga tuku iho methodology and the promotion of reo and tikanga. It is for the science discipline to get to know a Māori worldview to better engage with Māori digital innovation and design. Additionally, the pairing of the two is ideally bringing together the best of both worlds collaborating to achieve creative solutions for future generations.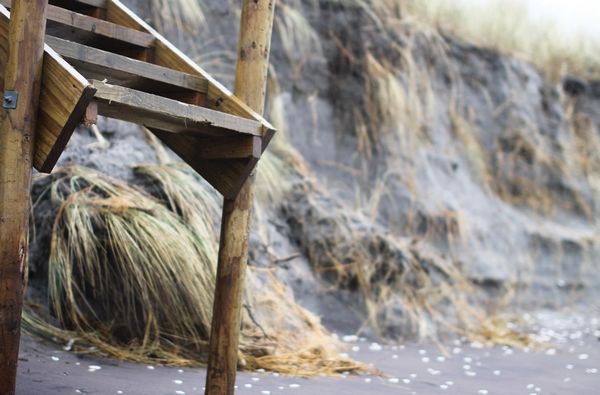 Seven generational Taiao and forestry plan for Ngā Ariki Kaipūtahi
This Vision Mātauranga Capability Funded (MBIE) project provides the opportunity to develop Matawhero Marcus Lloyd (Kaiwhakamarumaru (Protector) and Chief Executive Officer of Te Taua o Ngā Ariki Kaipūtahi Ltd) as an emerging iwi researcher while building the foundation for science capability to enable the development of Ngā Uri Taniwha - the seven-generation plan for Te Iwi o Ngā Ariki Kaipūtahi.
Ngā Ariki Kaipūtahi – situated in Turanga (Gisborne) - are co-developing a plan to build iwi and hapū science capability through the guidance, training, mentoring, access and networking offered by Scion two days per month. Their aim is to activate a "well land, well whānau" vision, including research for tribal leaders and landowners to understand and apply scientific methods to Mangatū catchment reforestation, river restoration and environmental plans to develop the skills and cultural futures of their people.
The work will support the wider body of the Iwi Seven Generation vision plan, strategic plans, business plans, funding plans, science plans and work programmes to enable Ngā Ariki Kaipūtahi to successfully manage its forest resources, Treaty settlement assets and taiao aspirations.
This project has a two-way flow of knowledge and transfer because it allows the sharing of mātauranga and values to Scion scientists.
Rewena Tuatahi
A project with Koa Holdings Limited and Massey University has developed potato skin-based packaging for a new healthy and functional traditional rewena bread product. The goal of the collaboration was to add value to the 100-year-old potato sourdough starter culture. During the two-year Vision Mātauranga Capability Fund (MBIE) project, the partners worked together to complete several phases of development, incorporating the documentation of a Māori kai tradition for revival and innovation. The partners are presently planning the next stages.
Replanting Rēkohu
Building on Scion's relationship with Moriori groups on Rēkohu (Chatham Islands), hakapiri seed gathered there have been tended to and grown in Scion's Nursery over the past year. Reaching a viable stage of maturity, these were delivered back to Rēkohu in June 2021 for planting.
This project is the first in a series of kaupapa that will see the replanting of Rēkohu and other islands of the Chathams, along with propagation experiments and establishment trials.
Being 800 km offshore, the Chatham Islands have distinctly unique native species and local conditions. Scion has been building strong relationships with the Chatham Islands over the last four years, supporting Moriori aspirations to build a sustainable future.
Recognition for the Tōtara Industry Pilot
The Tōtara Industry Pilot (TIP) was a finalist at the 2021 Primary Industry Awards in the Innovation and Collaboration category. While the Pilot did not win this category, they received special recognition for outstanding cultural collaboration with Māori.
The TIP initiative is a partnership with Taitokerau Māori Forests Inc, Tane's Tree Trust, Te Uru Rākau, Northland Inc and was led by Scion. TIP was a two-year project, which ended in August 2020, that tested the opportunity for a new industry based on regenerating tōtara on private land.
Scion is continuing to provide support to the project lead, Taitokerau Māori Forests Inc, who are looking to commercialise the opportunities identified.
More information on the project can be found here: www.totaraindustry.co.nz