Award recognises excellence in innovation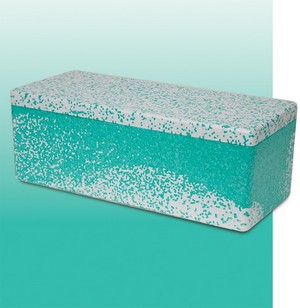 Biopolymer Network Ltd (BPN) won the 2013 Innovation Excellence in Research category at this year's New Zealand Innovators Awards, for its revolutionary bioplastic foam, ZealaFoamTM. The award celebrates research that has excellent potential and impact.
ZealaFoamTM is an eco-friendly bioplastic alternative to expanded polystyrene (EPS) foams that can be manufactured on existing EPS production lines with little modification. BPN Chief Executive Sarah Heine says the award gives ZealaFoamTM an industry stamp of approval that will likely accelerate its uptake as a substitute for EPS.
"It's produced using a truly green process, using renewable and compostable material, and adapting to existing manufacturing plants with minimal investment. It's a great opportunity for BPN and New Zealand to have international impact in a market where there are few, if any, truly environmentally friendly alternatives. ZealaFoamTM protects the market share of New Zealand exporters using EPS, and also enables access to new markets where sustainability is the key and the use of EPS is frowned upon."
The award provides BPN global recognition as a leader in biopolymer foam technologies. Biopolymer Network Ltd is jointly owned by Scion, AgResearch and Plant and Food Research. The biofoams project received Ministry of Business, Innovation and Employment investment.
Contact Sarah Heine at:
Show email