Intergenerational land management solutions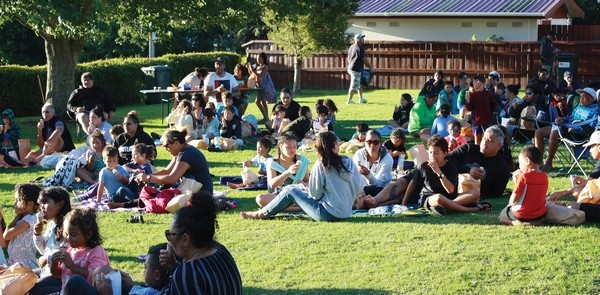 "Kia mau ki te whenua, hei oranga mo te iwi" – "Hold onto the land as sustenance for our people", is the vision statement of Rotomā No. 1 Incorporation (Rotomā). The incorporation manages over 1,200 hectares of forest surrounding Lake Rotomā on behalf of more than 2,000 shareholders that whakapapa (have family connections) to it.

Rotomā is working with Scion to design a land use system that fulfils its unique requirements – fostering a connection between land and shareholders and providing long-term sustainability in social, cultural, environmental and economic goals. Agroforestry might be the answer the incorporation's Committee of Management is looking for.

Changing the landscape with agroforestry
Right now the whenua (land) located at Lake Rotoma is in the final stages of a five-year radiata pine harvest – but in 10 years' time it could be hosting a functioning multi-use agroforest system. Agroforestry includes trees or shrubs grown amidst crops and pasture. It brings together agricultural and forestry technologies to create land use systems that are diverse, productive, healthy, ecologically sound, and sustainable.

Rotomā is working with Forest Scientist Lania Holt to explore a mix of options for the whenua. Starting with two main themes – horticultural crops (i.e. Chilean "hazel" trees) and eco-tourism.

Rotomā Chief Executive Neville King says, "Ordinarily, the land would've been replanted in pine and then we'd wait for things to happen and go through the same cycle. But our motivation is more than just the financial side. It's social, and we're considering environmental impacts as well. It's about creating opportunities that we wouldn't have had previously and doing things that align with our long-term strategy."

The project is six months through a two-year timeframe. The next steps are to design options with the pine forest for tourism including mountain biking and a lodge, make connections with groups around Aotearoa who are doing similar projects, and secure access to seed of Chilean "hazel" crop trees.

The end of the project will see the Rotomā Committee of Management (Committee) presented with a business case weighing up the land use options. Lania explains, "The business case is where it all stacks up. It'll identify the cost of investment (opportunity cost) and the value potential beyond return on investment. It will include cash flow timings, variety of employment, sustainability, scalability and identify other land use opportunities. The committee can then make decisions with that information."


Leaders in land use
Neville says it has to be about more than kaitiakitanga. "We want to be known for more than just pine forests, that's part of it, but we want to be innovators in our own right, in how we use our whenua."

As one of the first Māori entities to harvest a forest it also owns, Rotomā is poised to lead other land managers looking to diversify their land uses – Māori and non-Māori alike. But for the committee, it's about connecting people back to their land, back to their community and ultimately, back home.

For more information on the Rotomā Agroforestry Project contact