Alan Jones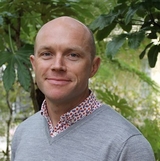 Contact
Phone:

+64 7 343 5661

Mobile:

+64 7 295 9072

Email:

Show email

ORCID:

0000-0003-3047-3338

Team:

Plant Development and Physiology

Role:

Scientist, Silviculture and Forest Carbon
About
Dr Alan Jones works as a Scientist for Silviculture and Forest Carbon at Scion. His role is focussed on optimising the ecosystem service value of trees across all landscapes.
Qualifications
PhD (Ecology), Imperial College London, UK -2008
BSc (Hons) (Environmental Science), Kingston University, UK -2004
Research capabilities
Carbon budgeting
Climate change
Forest management and land-use change
Sustainability
Biogeochemical cycles
Ecosystem service assessment
Participatory engagement
Career highlights
Research Leader, Forest Systems, Scion 2019-present
British Ecological Society Forest Ecology Special Interest Group Chair, 2016- present
Research Manager, Climate Change in Temperate Forests, Earthwatch, UK, 2014-2019
Honorary Research Associate, University of Oxford, UK, 2014-2019
Research Associate, Aberystwyth University, UK 2011-2014
Research Fellow, University of Tasmania, Australia, 2008-2009
Selected papers
Jones AG (2017) Many hands make light work: citizens changing the face of modern science. BioScience 67: 1062-1063
Jones AG (2015) Citizen Science: a new tool for UV-B research? UV4Plants Bulletin 1
Jones AG, Gywnn-Jones D, et al. (2015) The functional quality of decomposing litter outputs from an Arctic plant community is affected by long-term exposure to enhanced UV-B. Ecological Indicators 60: 8-17
Jones AG, Gwynn-Jones D, et al. (2015) Plant community composition and an insect outbreak influences phenol oxidase activity and soil-litter biochemistry in a sub-Arctic birch heath. Polar Biology 1-12
Jones AG, Ostle, N, Gwynn-Jones D, et al. (2014) Completing the FACE of elevated CO2 research. Environment International 73: 252-258.
Jones AG, Davidson, N. (2014) Altered N, P and C dynamics with absence of fire in Eucalyptus forests affected by premature decline. Austral Ecology 39: 587-599
Jones AG, Power, S. (2012) Field-scale evaluation of effects of nitrogen deposition on the functioning of heathland ecosystems. Journal of Ecology 100: 331-342