Justin Nairn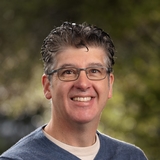 Contact
Phone:

+64 7 343 5836

Mobile:

+64 21 0242 2356

Email:

Justin Nairn

Team:

Ecology and Environment

Role:

Team Lead, Plant Protection Physics and Chemistry
About
Justin Nairn is a scientist specialising in spray technologies, the physics and chemistries that govern spray efficacy for pest (herbaceous, invertebrate, fungal and bacterial) management.
Qualifications
PhD (Chemistry/Nanotechnology), University of Idaho, USA - 2006
MSc (Electrochemistry), Massey University, NZ - 2000
BSc (Zoology and Ecology), Massey University, NZ - 1998
DipSci (Chemistry), Massey University, NZ - 1998
Research capabilities
Improving spray formulations and application platforms for greater efficiency and efficacy
Testing UAV spray application targeting efficiency
Nanotech agri-chemical delivery systems
Non-chemical alternatives for weed control
Impacts of long term chemical management
RNA interference technology
New Zealand native tree silviculture.
Selected papers
Nairn JJ and Forster WA. 2017. Methods for evaluating leaf surface free energy and polarity having accounted for surface roughness. Pest Management Science. 73:1854-1865.
Nairn JJ and Forster WA. 2017. Due diligence required to quantify and visualise agrichemical spray deposits using dye tracers. Crop Protection. 115:92-98.
Nairn JJ, Forster WA and van Leeuwen RM. 2011. Quantification of physical (roughness) and chemical (dielectric constant) leaf surface properties relevant to wettability and adhesion. Pest Management Science. 67:1562-1570
Nairn, J. J., Shapiro, P. J., Williams, M., Twamley, B., Pounds, T., Wang, C., von Wandruszka, R., Fletcher, R., and Norton, M. G. Preparation of Ultrafine Chalcopyrite Nanoparticles via the Photochemical Decomposition of Molecular Single-Source Precursors, Nano Letters, 2006, 6(6), 1218-1223.