Matt Buys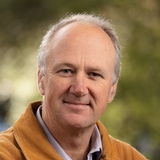 Contact
Phone:

+64 7 343 5609

Email:

Show email

ORCID:

0000-0002-1701-6370

Team:

Ecology and Environment

Role:

Team Lead, Plant Systematics and Collections
About
Dr Matt Buys is the Project Lead for Scion's BioCollections and the team lead for Plant Systematics and Collections at Scion. He is also the curator of Scion's National Forestry Herbarium. This role involves the management of New Zealand's largest reference collection associated with forestry.
Qualifications
PhD (Plant Systematics), Stellenbosch University, South Africa -1997
MSc (Plant Ecology), Stellenbosch University, South Africa -1991
BSc (Hons) (Botany), Stellenbosch University, South Africa -1988
Research capabilities
Plant Systematics
Cyber-taxonomy
Selected papers
Buys, M. H., R. C. Winkworth, P. J. de Lange, P. G. Wilson, N. Mitchell, A. R. Lemmon, E. Moriarty Lemmon, S. Holland, J. R. Cherry, and J. Klápště. 2019. The phylogenomics of diversification on an island: applying anchored hybrid enrichment to New Zealand Leptospermum scoparium (Myrtaceae). Botanical Journal of the Linnean Society 181: 1–17.
Buys MH. 2017. Oscularia. In: Hartmann H, ed. Illustrated handbook of succulent plants: Aizoaceae. Edition 2, vol. 2. Berlin: Springer.
Buys MH, Flint HJ, Miller EM, Yao H, Caird AR, Ganley RJ. 2016. Preparing for the invasion: efficacy of DNA barcoding to discern the host range of myrtle rust (Puccinia psidii) among species of Myrtaceae. Forestry 89: 263-270 DOI 10.1093/forestry/cpw017.
Hankey AJ, Hahn N, Buys MH. 2014. Ledebouria caesiomontana AJ Hankey & N. Hahn (Hyacinthaceae: Hyacinthoideae): A new species from the Blouberg centre of endemism, Limpopo, South Africa. Bothalia 44: DOI 10.4102/abc.v44i1.119.