Peter Massam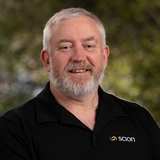 Contact
Phone:

+64 7 343 5682

Mobile:

+64 2 7210 4218

Email:

Peter Massam

Team:

Data and Geospatial Intelligence

Role:

UAV Operations Manager/Team Lead, Autonomous Systems
About
Peter is a Geospatial Technologist who specialises in the acquisition, processing and analysis of Accurate LiDAR and Photogrammetry of Vegetation via Terrestrial or Aerial means. Peter has an extensive surveying and engineering history and spent several decades in the NZDF in a wide variety of roles. He is an experienced UAV Pilot and is currently Scions Part 102 primary person responsibility for UAS operations. He has 30 years of Geospatial Software experience, in a multitude of environments.
Qualifications
Higher School Certificate, Twizel Area School, 1988
National Certificates in Leadership, Adult Education, Surveying and Computing
Research capabilities
Use of UAVs to acquire remote sensed data
Terrestrial and GNSS surveying
Geospatial data processing and analysis
BIG Data management
Climate and meteorology sensor use
Career highlights
Surveying in the Auckland Islands with the RNZN
Deploying to Afghanistan with the NZDF
Flying a UAV over a fire research experiment in Rakaia Gorge
Processing an incredibly dense colorised native forest LiDAR dataset
Night flying with UAVs and thermal vision
Selected papers
Hartley RJL, Leonardo EM, Massam P, Watt MS, Estarija HJ, Wright L, Melia N, Pearse GD. An Assessment of High-Density UAV Point Clouds for the Measurement of Young Forestry Trials. Remote Sensing. 2020; 12(24):4039. https://doi.org/10.3390/rs12244039
Watt, M.S., Buddenbaum, H., Leonardo, E.M.C., Estarija, H.J.C., Bown, H.E., Gomez-Gallego, M., Hartley, R., Massam, P., Wright, L., Zarco-Tejada, P.J., 2020. Using hyperspectral plant traits linked to photosynthetic efficiency to assess N and P partition. ISPRS Journal of Photogrammetry and Remote Sensing 169, 406–420.. doi:10.1016/j.isprsjprs.2020.09.006.
Watt, M. S., Buddenbaum, H., Leonardo, E. M. C., Estarija, H. J., Bown, H. E., Gomez-Gallego, M., Hartley, R. J., Pearse, G. D., Massam, P., & Wright, L. (2020). Monitoring biochemical limitations to photosynthesis in N and P-limited radiata pine using plant functional traits quantified from hyperspectral imagery. Remote Sensing of Environment, 248, 112003.