Tim Payn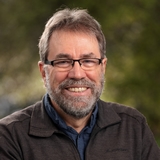 Contact
Phone:

+64 7 343 5590

Mobile:

+64 21 866 137

Email:

Show email

Team:

Ecology and Environment

Role:

Scientist, Forest Ecology and Management
About
Dr Tim Payn comes from a background in soil science and has specialised interest in forest nutrition management. He is heavily involved in global efforts to support sustainable forest management. Tim currently chairs the 12 Country Montreal Process Technical Advisory Committee which steers policy aimed at defining and measuring sustainable practice.
Qualifications
PhD (Forestry), University of Canterbury, New Zealand, 1992.
BSc (Joint Honours), Soil Science and Chemistry, University College of North Wales, 1980.
Research capabilities
Development of Criteria and Indicators frameworks for Sustainable Forest Management
Forest productivity modelling within environmental frameworks
Forest nutritional management and development of decision support systems
Forests and climate change
Developing new ideas, research approaches, and programmes
Career highlights
the NZ Forest Owners Association Resource and Environment Committee, MAF's Research Innovation and Technology Transfer Working Group, Future Forests Research Environment and Social theme Technical Steering Team, and the NZ Climate Change Centre Governance Group.
Selected papers
Payn, T.W., 2010. Forest Development: A vital balance – what did it mean for New Zealand? New Zealand Journal of Forestry. 55(1):6-7.
Dynes, R; Payn, T W; Brown, H; Bryant, J; Newton, P; Snow, V O; Lieffering, M; Wilson, D; Beets, P N; 2009. New Zealand's land-based primary industries and climate change: assessing adaptation through scenario based modelling. Proceedings of the 1st New Zealand Climate Change Centre Conference: New Zealand's land based primary industries and climate change. pp 44-55.
Hock, B.K., Payn, T.W., Clinton, P.W., Turner, J. 2009. Towards Green Markets for New Zealand Plantations. New Zealand Journal of Forestry 54(1) 9-19
Palmer, D.J., Hock B.K., Kimberley M.O., Watt M.S., Lowe D.J. , Payn T.W. 2009 Comparison of spatial prediction techniques for developing Pinus radiata productivity surfaces across New Zealand. Forest Ecology and Management 258: 2046–2055
Paul T., Hock, B.K., Payn, T.W. 2007. Montreal Process reporting on Forest Fragmentation in New Zealand – current status. In: International Research To Monitor Sustainable Forest Spatial Patterns: Proceedings of the 2005 IUFRO World Congress. Eds. Riitters K.H., Estreguil C. USDA Forest Service Southern Research Station Technical report SRS-e106
Payn T.W., Clinton P.W., 2005. The environmental footprint of New Zealand's plantation forests: nutrient balances. New Zealand Journal of Forestry. 50, 17-22.
Watt M., Coker, G., Clinton, P.W., Davis, M.R., Parfitt, R., Simcock R., Garrett, L., Payn T.W., Richardson B., Dunningham A. 2005. Defining sustainability of plantation forests through identification of site quality indicators influencing productivity- a national view for New Zealand. Forest Ecology and Management. 216: 51-63.
Payn T.W., 2005. Forest Soils. In Colley, M. (editor). Forestry Handbook. New Zealand Institute of Forestry.
Gregory P.J.; Ingram J.S.I.; Andersson, R.; Betts, R.A.; Brovkin, V.; Chase, T.N.; Grace, P.R.; Gray, A.J.; Hamilton, N.; Hardy, T.B.; Howden, S.M.; Jenkins, A.; Meybeck, M.; Olsson, M.; Ortiz-Monasterio, I.; Palm, C.A.; Payn, T.W.; Rummukainen, M.; Schulze, R.E.; Thiem, M..; Valentin C.; and Wilkinson, M.J. 2002. Environmental Consequences of Alternative Practices for Intensifying Crop Production. Agriculture, Ecosystems and Environment 88, 279-290.
Smith, C.T.; Gordon, A.D.; Payn, T.W.; Richardson, B.; Schoenholz, S.H..; Skinner, M.F.; Snowdon, P.; West, G.G. 2001. Indicators for sustained productive capacity of New Zealand and Australian Plantation forests. In. Criteria and Indicators for Sustainable Forest Management, eds.: R.J. Raison, A.G. Brown, D.W. Flinn. Pp183-197. CABI Publishing, Wallingford, UK.