Henri Baillères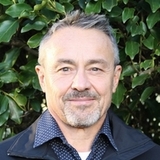 Contact
Phone:

+64 7 343 5899

Email:

Show email

Team:

Executive Management Team

Role:

General Manager Forests to Timber Products
About
As General Manager of the Impact Area "Forests to Timber Products" Henri oversees projects, programmes, and impact delivery to encourage the growth of healthy, resilient forests that produce high-value trees for manufacture into products that capture an increasing share of the global high-end market for timber.
Henri is a recognized international leader in the development and management of multi-partner RD&I projects for forestry and the forest products supply chain. He has thirty-five years of international experience in sustainable forest resources for wood product development and innovation.
He has a wealth of experience working with partners from diverse groups, as well as numerous publications, presentations, and training to partners and stakeholders.