Growing indigenous and exotic tree species in the Wairarapa
9 June 2020
We know a lot about growing radiata pine in New Zealand, but very little about the conditions many of our indigenous trees, and other exotic timber trees, need to do well. Now, the results from a special site in the Wairarapa are helping to redress the balance.
Rewanui Forest Park was planted with 15 indigenous and 11 exotic tree species by the Montfort Trimble Foundation between in 2006 and 2008. The success and failure of different species, and the measurements taken, is providing information on the suitability of different species in the Wairarapa and provides a direct comparison between exotic and indigenous species on one site.
Read more about the Rewanui Forest Park trials. The article was originally published in the February 2020 issue of TreeGrower, the magazine of the New Zealand Farm Forestry Association and is reproduced with permission.
Rewanui is open to the public every day of the year and its numerous walking tracks are open to the public. More information is available at www.trimblefoundation.org.nz.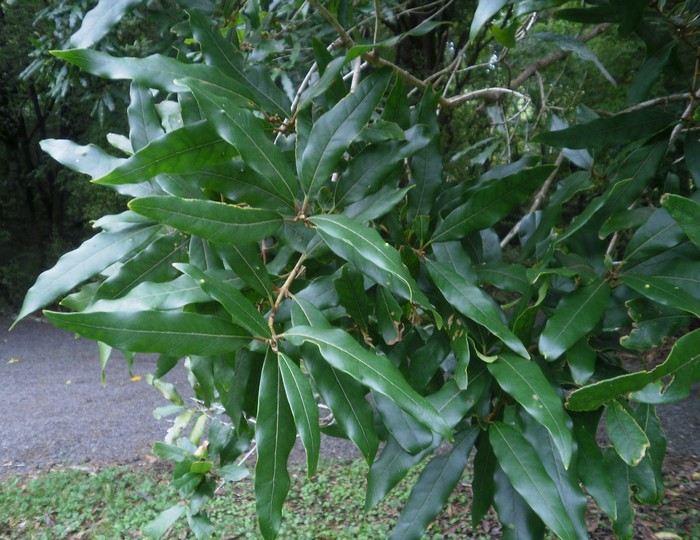 Maire (Nestegis cunninghamii) was one of the most successful native species at Rewanui.