Wins and celebrations
17 October 2022
It has been a rewarding time for many staff at Scion, acknowledged for their science excellence, leadership and efforts to drive innovation and commercialisation of research. We congratulate the following staff and teams for their outstanding contributions and appointments:
Scion social scientists recognised in the EMPA awards
Scion's social and climate science team has been recognised by Emergency Media and Public Affairs (EMPA) for research that supports emergency communication and community resilience.
At EMPA's New Zealand Emergency Communications Conference, Scion's team, including Lisa Langer, Simon Wegner and Andrea Grant and former Scion employees Grant Pearce and Nathanael Melia, were announced as joint winners for research that improves community preparedness and increases the effectiveness of communication during an emergency response.
The award relates to their project, Adapting and mitigating wildfire risk due to climate change: extending knowledge and best practice.
The research completed by the Scion team extends recent research to understand where climate change is increasing the risk of wildfire and where communities are most exposed.
As part of the project, the team identified how best to engage with vulnerable rural-urban-interface (RUI) communities and support them to undertake risk reduction and mitigation through both qualitative and quantitative studies.
Actions that households and communities can implement to reduce their wildfire risk and increase their preparedness were also explored.
Recommendations from the research are now being used by agencies across New Zealand. Fire and Emergency New Zealand (FENZ) is developing guidance materials for engaging with at-risk communities based on recommendations made by Scion's team.
Scion researcher Lisa Langer says the team was delighted with the win.
"The award recognises the effectiveness of our multiple forms of communication that we have made to end-user agencies, other researchers and directly to the community through research summaries, popular articles, research reports, presentations (including Scion's wildfire seminar series), media releases (newspapers, radio interview and blogs) as well as a scientific paper."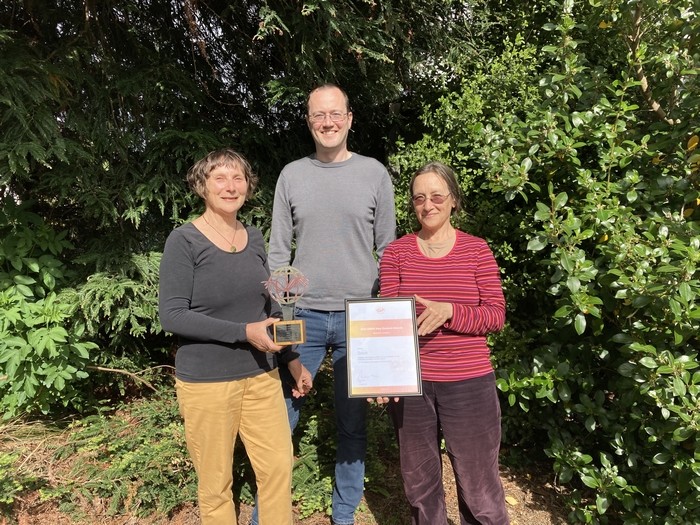 Success for social scientists: Lisa Langer, Simon Wegner and Andrea Grant with the EMPA award.
---
Amanda Davies appointed to KiwiNet board
Scion Innovation manager Amanda Davies has been appointed to the board of the Kiwi Innovation Network (KiwiNet) as a Crown Research Institute representative director.
She brings a deep understanding of the commercialisation ecosystem, having overseen the allocation of the PreSeed funding as a KiwiNet Investment Committee member.
KiwiNet is the combined power of 19 of New Zealand's universities, Crown Research Institutes, and other research organisations, working together to transform early-stage discoveries into products and services that will have social, environmental, cultural, and economic impact for Aotearoa New Zealand.
KiwiNet CEO Dr James Hutchinson says Amanda is highly accomplished and the board looks forward to her contributions.
"Amanda was a stand-out candidate for the KiwiNet Board representative director role. Her appointment is extra special because it follows her involvement in the 2021 Women in Leadership Development (WILD) programme."
The WILD programme, led by KiwiNet and Brandon Capital, aimed to enhance the leadership capabilities of women in STEM through a year-long governance course.
Amanda says the programme helped her identify where she could bring real value to a board and showed her how she could contribute as a leader in a way that aligns with her other life priorities.
"I'm excited for this new opportunity to contribute to the growth of our sector through the KiwiNet Board."
She joins Katherine Sandford, CEO of electric adventure vehicle company UBCO as one of two new board members announced in September. Independent board member Dr Will Barker was also appointed as the new Board Chair to steer the organisation as it continues to create benefits for New Zealand through publicly funded research commercialisation.
Amanda Davies
---
GM confirmed as Honorary Professor
Dr Florian Graichen, Scion's General Manager - Forests to Biobased Products, has been recognised by the University of Waikato.
He has been appointed as an Honorary Professor in the School of Engineering, within the Division of Health, Engineering, Computing and Science.
Acting Dean Mike Duke says Dr Graichen's expertise and goodwill is much appreciated.
"Partnerships with our industry partners ensure we're always at the top of our game," Professor Duke says. "We're delighted to have Dr Graichen sharing his expertise and experience with our students."
Dr Graichen says he is looking forward to working with the University of Waikato team on exciting sustainability topics.
"Meaningful partnerships like this between University of Waikato and Scion are the lifeblood of success in innovation and science.
"Cross organisational and cross sectorial innovation – mission led - will dominate the 21st century. We need to leave sector, organisational and discipline silos behind.
"Partnerships beyond science are so important. To create impact from science investment, many like-minded people and organisations - iwi, government, industry and academia - have to come together, work together in order to succeed together."
The term of Dr Graichen's appointment lasts until 31 December 2025.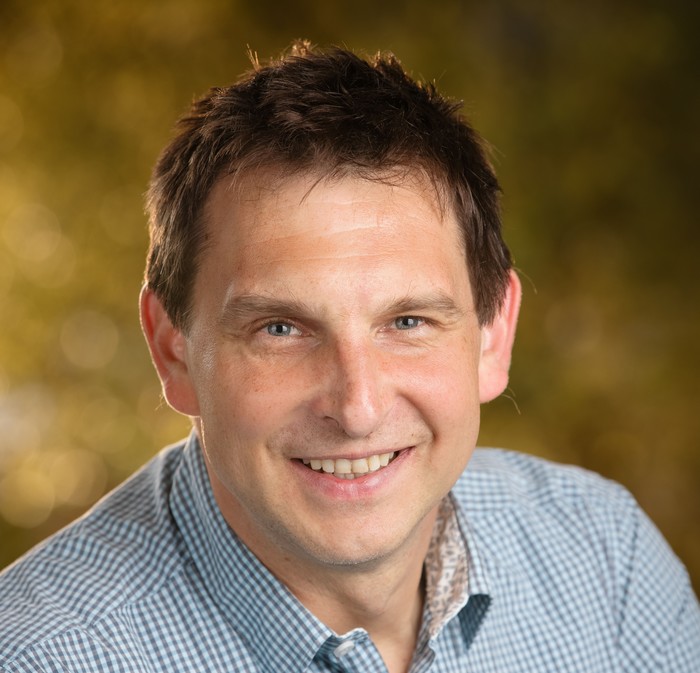 Florian Graichen
---
Alec Foster serving on BioTechNZ's Executive Council
Alec Foster, Scion's Portfolio Leader for Bioproducts and Packaging, has been appointed to BioTechNZ's Executive Council for a two-year term.
In his role at Scion, Alec has hands-on knowledge of working with New Zealand companies to create, manufacture and use bioproducts. Before joining our team, he led one of Europe's largest synthetic biology programmes, developing new materials with genetically engineered microorganisms. With more than 40 patents and experience with world-leading biotech companies, Alec brings a unique insight into the science, materials and technologies of the future.

BioTechNZ joined the New Zealand Tech Alliance in July 2018. Governed by the Executive Council, it is dedicated to maximising the ways biotech can help address many of the world's agricultural, environmental and health problems.
Executive Director Zahra Champion says Alec is a huge asset to the BioTechNZ Executive Council, due to his knowledge in biological-based technologies and their ability to provide solutions to the global challenges that New Zealand is facing.
"It's an exciting time for our sector and I'm excited about Alec joining us with his knowledge about synthetic biology and genetic technologies - these are key to the solutions for a better tomorrow."
Alec says he's delighted to be involved in the council and connect with people across the industry.
"There's a lot occurring in the biotechnology space, which is going to be a primary driver for New Zealand's success in the future. I'm welcoming the opportunity to network and maximise the benefits of biotech for New Zealand, and it ties in nicely with what Scion is wanting to achieve as well."
Scion's General Manager – Forests to Biobased Products Florian Graichen adds that New Zealand's biotechnology industry is one of Scion's key partners in accelerating New Zealand's transition to a circular bioeconomy.
"I'm excited that Alec can contribute to this exciting sector organisation and deepen our valued relationships with the member organisations. On a personal note, I'm proud that Alec's deep industrial biotechnology knowledge has been recognised through this appointment. I'm sure he will be an asset to the BioTechNZ Executive Council."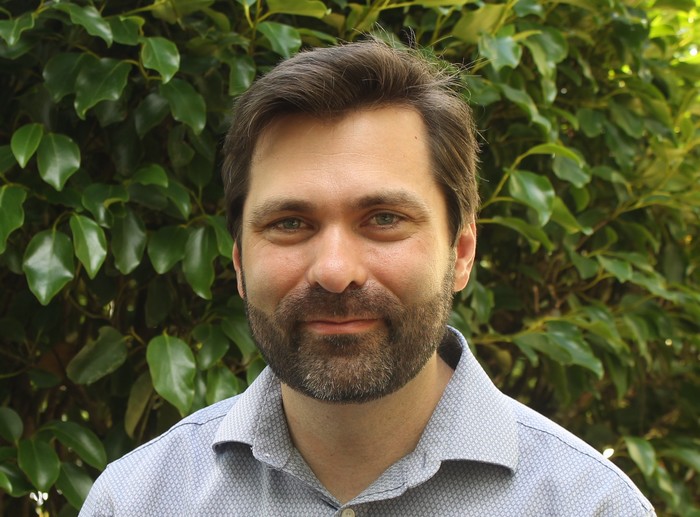 Alec Foster
---
Scion scientist among the NZ Biosecurity Award finalists
Entomologist Stephanie Sopow is among the finalists of the 2022 New Zealand Biosecurity Awards.
She had a leading role in the collaborative team from Scion, Plant & Food Research and Apiculture NZ who worked together to successfully implement a biological control of the unwanted organism Giant willow aphid (GWA).
GWA is an exotic pest that quickly became widespread in New Zealand since it's detection in 2013. The aphid causes willow tree dieback, a major concern for New Zealand's biodiversity as willows are important in agriculture and horticulture as vital spring resources for bees and as erosion protection.
The total impact of GWA has been estimated to be over $300 million each year.
Options for sustainable chemical control of GWA in New Zealand were limited, so the collaborative team successfully released Pauesia nigrovaria, a tiny parasitoid wasp from California, as a biological control. Recent results have seen that the release of P. nigrovaria has greatly mitigated the worst effects of this incursion and advanced the science in this field.
The collaborative team will celebrate with the other New Zealand Biosecurity Science Award category finalists and everyone who has stepped up to protect and preserve our environment, primary industries and way of life in Aotearoa at a special awards event on 31 October.
The Biosecurity Awards are hosted by MPI's Biosecurity New Zealand and supported by AsureQuality, Eagle Technology, New Zealand's Biological Heritage, Mondiale VGL and GIA Industry.
Stephanie Sopow
---
Scion's Myrtle Rust Team recognised
Earlier this year a Myrtle Rust consortium that includes Scion's myrtle rust experts were judged finalists in Federated Farmers 2022 Primary Industries New Zealand Awards, in the Guardianship and Conservation (Kaitiakitanga) Award category.
The team is made up of 70 researchers across iwi, government and industry. It was formed when myrtle rust was discovered in New Zealand in 2017. This is an unprecedented collaboration as a response to a biosecurity threat.