Fees
Identification of pests and diseases of woody plants
Test type
Fee (GST excl)
Identification of fungi (morphology only)
$275
Identification of insects (morphology only)
$195
Molecular identification of fungi or insects
$250
Soil testing:
Phytophthora agathidicida detection from soil
Other oomycete/Phytophthora detection from soil
Molecular identification of cultures (additional)

$150
$275
$250
Host identification (if applicable)
$55
Bulk discounts are available upon request - please contact us.
Please be aware that we are obliged under the Biosecurity Act 1993 to report any organisms suspected as being new to New Zealand.
---
Samples
Samples (see sampling instructions) should be sent along with a sample submission form to:
Courier:
Forest Health Reference Laboratory
c/o Stores
Scion
49 Sala Street
Rotorua 3010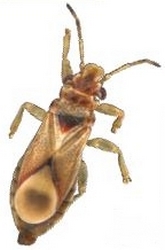 Or hand-deliver:
Scion Reception
Titokorangi Drive (formerly Long Mile Road)
Rotorua
During business hours 8:00 am - 5:00 pm, Monday to Friday.