Glenn Thorlby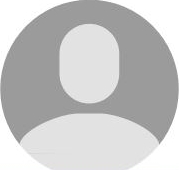 Contact
Phone:

+64 7 343 5764

Team:

Biotransformation

Role:

Molecular Biologist/Biochemist; Research Leader, Industrial Biotechnology; Project Leader, Molecular Discovery
About
Dr Glenn Thorlby is a molecular biologist with specialised experience in gene discovery and functional genomics. Hisresearch is focused on molecular biochemistry and genetic engineering. His current role is leading the industrial biotechnology research programme aimed at using biological systems to produce useful chemicals from forest resources.
Qualifications
PhD (Plant Molecular Biology), University of London, London, UK - 1990
BSc (Hons) (Microbial Genetics), University of Birmingham, Birmingham, UK - 1986
Research capabilities
Cloning and molecular biology
Functional genomics
Wide knowledge of the molecular biology, physiology, and biochemistry of plant biotic and abiotic stress tolerance
Extensive knowledge of HSNO Act in relation to GMO Field Test applications
Career highlights
Research Leader, Industrial Biotechnology, Scion (2011-present).
Project Leader, Royal Holloway, University of London (2003-2008).
Invited speaker, 7th International Plant Cold Hardiness Seminar (IPCHS), Sapporo, Japan, July 2004
Selected papers
Knight, H., Garton, S., Ülker, B., Gao, D., Thorlby, G. and Knight, M.R. (2009) "Identification of SFR6, a key component in cold acclimation acting post-translationally on CBF function." Plant Journal. 8, 97-108.
Fourrier, N., Bédard, J., Lopez-Juez, E., Barbrook, A., Bowyer, J., Jarvis, P., Warren, G. and Thorlby, G. (2008) "A role for SENSITIVE TO FREEZING2 in protecting chloroplasts against freeze induced damage in Arabidopsis." Plant Journal, 55, 734-45.
Garton S., Knight H, Warren G, Knight M.R. and Thorlby G.J. (2007) "crinkled leaves 8, a mutation in the large sub-unit of ribonucleotide reductase leads to defects in leaf development and chloroplast division in Arabidopsis thaliana." Plant Journal, 50, 118-127.
Garton S., Knight H., Warren G, Knight M.R. and Thorlby G.J. (2007) "Nucleotide
depletion and chloroplast division." Plant Signaling and Behavior, 2, 3
Thorlby G.J., Fourrier N. and Warren G. (2004) "The SENSITIVE TO FREEZING2 Gene, Required for Freezing Tolerance in Arabidopsis thaliana, Encodes a ß-Glucosidase." Plant Cell, 16, 2192-2203.