On campus
We are upgrading our Rotorua campus to provide inspirational workspaces and flexible, fit-for-function facilities that reflect the world-class scientific work we are doing here at Scion. Construction activity was ongoing around us as our innovation hub took shape.
This impressive building displays timber technology designed using sustainable building principles. Here Scion will showcase what can be made from sustainably grown wood, both now and in the future. A first worldwide, the predominant feature of the three-storey building is the unique diagonal grid (diagrid) timber structure. Diagrids are an efficient way to provide strength and stiffness and require less material than traditional structures. A wrap around coloured curtain wall clads the building in colours that reflect the forest canopy.
Completion was delayed by COVID-19 lockdowns. We now look forward to occupying the building in spring and opening the doors to the public in early 2021.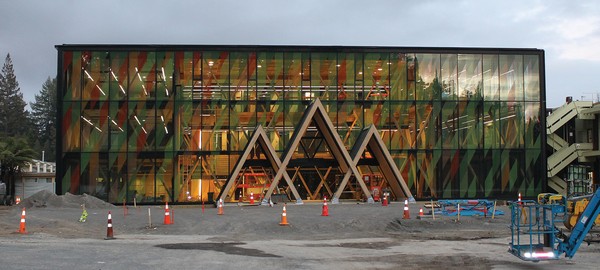 Nursery industry representatives were welcomed to an open day at our new research nursery facilities in December 2019. The pilot scale operation shows how a modular, automated, lean-flow, environmentally sustainable propagation facility could work in New Zealand conditions.
This new facility allows Scion to lead new propagation-based research aimed at speeding up our ability to grow high-quality indigenous trees. Research findings will be publicly available, helping nurseries around New Zealand increase their indigenous tree production and help to achieve the One Billion Trees goal.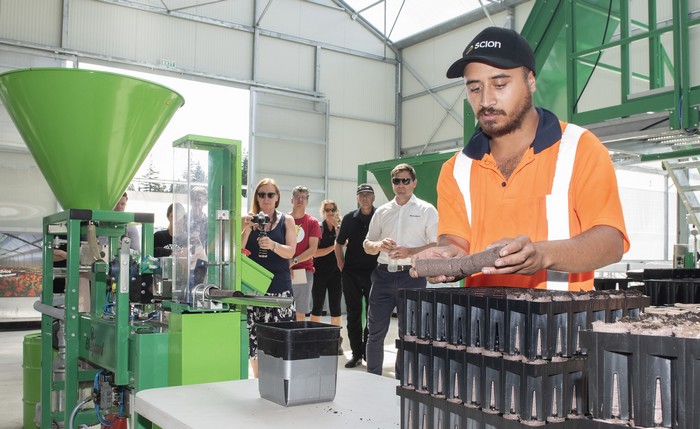 Volunteering
Scion staff came together in December 2019 to volunteer for a day in our communities. This opportunity for whakawhanaungatanga (strengthening relationships) across Scion and into the community was a tangible way to make a difference in the cities where we work and reside.
In Rotorua we partnered with kaitiaki at Ohinemutu Village on their vision for a 'food forest' as they work towards food sovereignty. A second day of volunteering took place at Whakarewarewa Living Village (which backs onto the Scion campus) where staff freshened up the paint on an historic church and whanau bathhouse.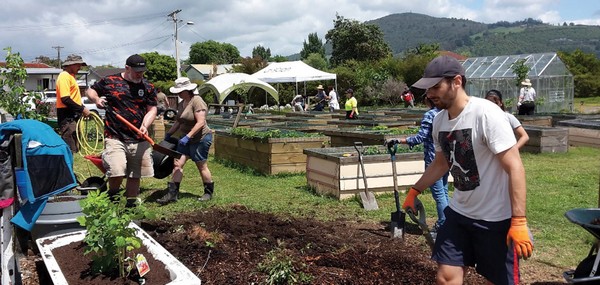 Our Christchurch team joined the Orana Wildlife Park team to clean, garden and create enrichment toys for the zoo animals. They also wrapped children's presents for a charitable trust.
The three days gave Scion a way to support business and community enterprises. Internally, this volunteering project continued efforts towards building cultural capability, an understanding of local context through experience and a place for reciprocity where knowledge can be shared as part of the volunteer experience. Those involved agreed that the days were very satisfying and marked the beginning of meaningful relationships with our local communities. Ongoing volunteer opportunities in 2020 will extend the vision, maintain and build on relationships established during this inaugural activity.