Erosion: mapping, measuring and mitigating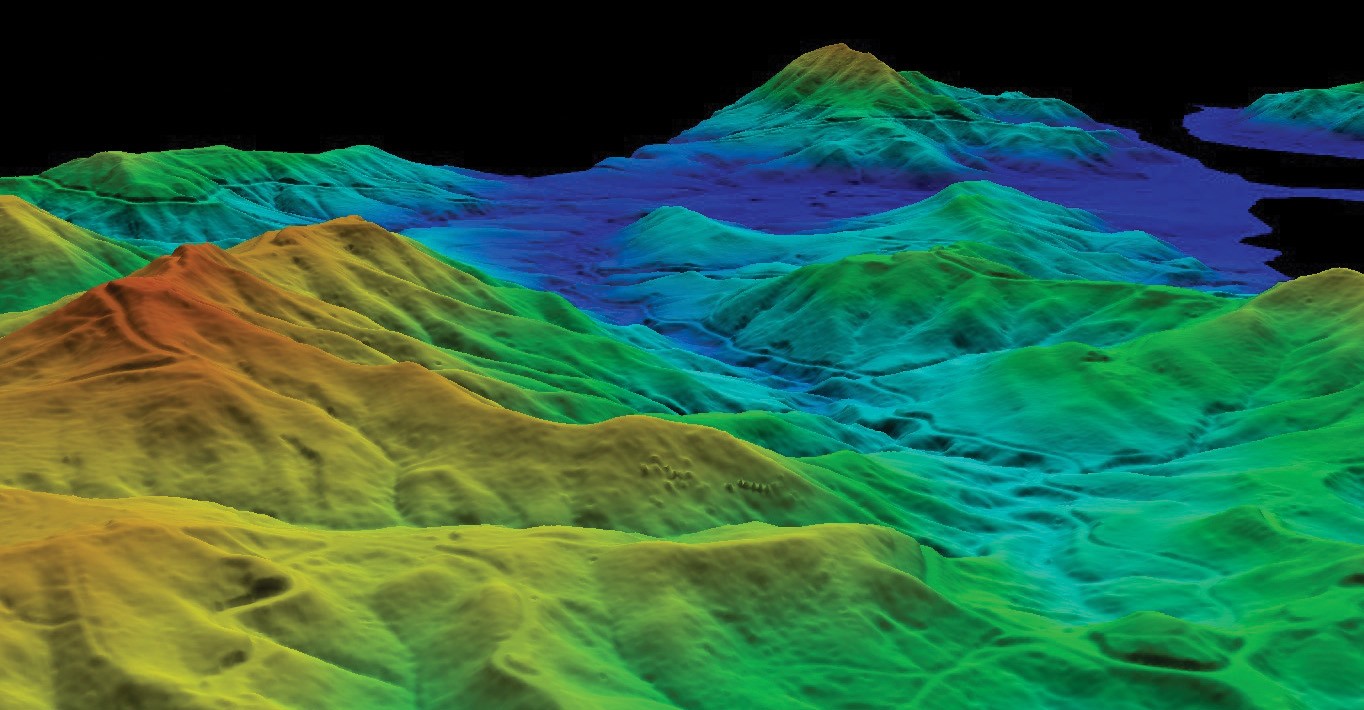 New Zealand is one of the most erodible countries in the world. Erosion is one of the major challenges that faces our primary industries and is likely to worsen as climate change brings more frequent and intense weather to our shores.
Forestry has a unique role to play in minimising erosion. Established forests are known to stabilise land for long periods and reduce erosion significantly compared to agricultural land uses. However, when the trees are harvested the risk of erosion and debris flows (associated with harvest residues left on site) increases for a period of up to six years until the next crop's canopy is fully established. This period is known as the window of vulnerability and during this time the steep, high erosion risk sites could lose valuable topsoil and incur damage from sediment and woody debris flows either in the forest or on neighbouring lands or water bodies.
Currently, there is no nationally co-ordinated approach to recording and reporting erosion and debris flow events. Without this base of information it is difficult to gauge New Zealand's erosion problem, identify the factors that cause an erosion event (such as rainfall intensity), and to manage the risk of future events.
Scion's Growing Confidence in Forestry's Future research programme, supported by MBIE and Forest Growers, is addressing this gap with a three-pronged research strategy. It aims to develop methods to map erosion sites across New Zealand, measure the size of the problem and share successful mitigation techniques. Once complete, the research will assist forest managers and regulators to customise their approach to managing erosion risk.
Using citizen science to report erosion
Gathering large amounts of timely data on erosion events is a key part to developing accurate models. Dr Tim Payn, Principal Scientist, and Duncan Harrison, Geospatial Analyst, are leading a citizen science based approach to gather this data through a newly developed mobile app called 'Erode-NZ'.
Tim explains, "Anyone - forest managers, workers, neighbours, the general public - who sees a slip or debris flow can use the app to report the sighting to a national database, accompanied by photos, a description of scale and impact, and GPS co-ordinates. It's a simple tool, but the ability to report sightings as soon as they're discovered will help us build a picture of what led to the event including rainfall, slope and soil type."
The prototype app has been developed on the Thundermaps platform and is currently being user tested. At present, the data uploaded via the app can only be viewed by Scion scientists.
Measuring slips using LiDAR
The Scion team has also begun to use LiDAR to identify past erosion events. By comparing the point set data from two LiDAR flights conducted five years apart, the Scion team was able to locate slips purely from the data and without the need to visit the forest.
Tim explains, "LiDAR hasn't been used in this way before. It's enabled us to find slips that we can't necessarily see because they're covered in vegetation. It can also give forest managers a better understanding of the terrain they're dealing with, enabling them to take precise and proactive measures where they are most needed and most likely to be effective.
"For example, using LiDAR data and our improved modelling, we can provide advice to a forest manager about changing the planting regime for the site, or pinpointing the best location for a debris trap."
Mitigating erosion
The range of adaptive management techniques used to mitigate erosion, is also lacking a nationally co-ordinated approach, and foresters are using what they know works for them locally. Our team is learning from their experience by surveying forest managers around New Zealand about the methods they use.
Tim says, "We have found that forest managers are using a wide variety of methods including seeding the soil early with grasses, maintaining riparian margins, using debris traps and altering planting regimes. Through these surveys we'll match the most successful practices with the receptive land types and share those findings with the forestry industry."
Scion is also undertaking a planting trial to see how well willow and radiata pine grow when they are planted side by side on a steep slope. This trial is taking place on the erosion prone East Coast of the North Island. The study is 18 months into a four-year programme.
Trial co-ordinator Marie Heaphy says, "We'll be measuring height, root collars and survival of the plants. If the willow can stabilise the soil faster than the radiata pine without inhibiting its growth, we could have another option to help stabilise high-risk sites and shorten the time that the soil is vulnerable".
Revealing the big picture
Combining these approaches will allow us to get an understanding of New Zealand's forestry related erosion from multiple perspectives. This work will provide evidence that will allow forest managers to better understand the erosion risk present on their land, and how they can make targeted improvements to their management practices.
For further information on our erosion research, contact
Dr Tim Payn
at
Show email