Forestry - sunrise or sunset industry?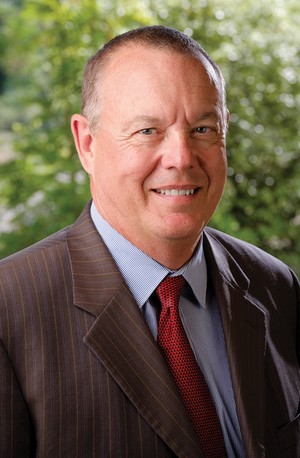 When I was approached about the opportunity to lead Scion I read the material provided, talked to Board members and quickly became excited about the opportunity for forestry and New Zealand. Three months into the job, I continue to be excited about forestry's potential to be the vibrant heart of New Zealand's bioeconomy.
Recognising forestry as a sunrise industry is not new thinking here or internationally. Increasingly the thinking is being voiced more loudly and more broadly. Take for example, the World Business Council for Sustainable Development that has a Forest Solutions Group tasked to "emphasise the importance of the forest-based industry as a key part of a low-carbon bio-based economy"¹. The initiatives stemming from this group reach across many countries in a quest to move from an economic reliance on petrochemicals to a renewable, forest-based bioeconomy.
Valuing forestry as a sunrise industry is what drives the Scion team. We know what's possible from our research results and from our innovative technologies that are part of our day-to-day work.
Climate change is a global phenomenon that is changing behaviour and desire for renewable and sustainable outcomes. Increased forest cover and increased use of forest products as carbon sinks is the way ahead. We need more trees in the ground now because demand is growing and will outstrip supply. We need also to realise the large potential for productivity improvements, such as designing trees specific to the requirements of end products.
In a transformed New Zealand I envisage trees and other bio sources as a resource replacing fossil fuels. Renewable resources will be powering our economy by providing biomaterials and bioproducts, chemicals, biofuels and bioenergy.
In this New Zealand of the future, engineered lumber products will feature in our homes and work places, and tall timber buildings will no longer be show pieces – they will be standard features of our cityscapes providing safe, comfortable and attractive environments.
Beyond the urban reach, forestry will be at the heart of regional and rural renewal and wellbeing. Forestry will also bring environmental improvements through water quality and erosion control; it will feature in optimal and mixed land use; and it will be relevant to realising iwi aspirations now and for generations to come.
So, why is forestry still perceived by some to be in its sunset phase? Why is an industry with so much potential to help solve local and global problems struggling to sustain itself? It is tough when log supply and market forces affect those at the 'woodface' of our industry. Closures of sawmills are still happening, such as in Australia recently reported in Friday Offcuts, with devastating consequences for communities. Rotation periods are reducing as market forces are not demanding quality; reduction in pruning is occurring for similar reasons. Cumulative reduction in quality will be followed by reduced value and potentially a declining industry.
Today's business environment is challenging. Yet the facts and trends point to a new context for the forestry and forest products industries within the world's carbon cycle. It is up to us in the forestry sector to make sure we take up the opportunities before us. To do this we need to debate what the future looks like and what New Zealand's position (and particularly our opportunity to have a unique position) can be in the global forestry scene. I see that Scion needs to help shape that thinking to ensure government funding is directed to forestry and to the desired future that will come from discovery and stretchy science. I see a key part for industry too in funding the nearer-term research and working with Scion to make sure that research gets applied in order to attain our desired future.
I welcome your thoughts on this topic and any other matters raised in this issue of Scion Connections.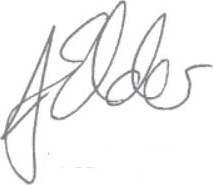 Dr Julian Elder
Chief Executive

For further information contact
Dr Julian Elder at Show email

¹ http://www.wbcsd.org/Projects/Forest-Solutions-Group