Julian Elder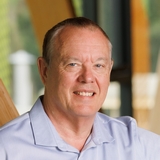 Contact
Phone:

+64 7 343 5899

Email:

Show email

Team:

Executive Management Team

Role:

Chief Executive Officer
About
Julian became Chief Executive in March 2017.

He joined Scion as a deeply experienced chief executive, having led large-scale civil infrastructure projects in waste treatment, renewables, telecommunications, energy and water. He has a successful track record leading multi-stakeholder complex ventures, delivering sustained profitable growth to utility, contracting and professional services businesses across Asia Pacific. Julian brings international business experience along with experience in applying leading-edge technology to meet business needs. He led WEL Networks Limited from 2007 to 2014 and the associated Waikato Networks Limited from 2011 to 2014, doubling the size of the combined business during his tenure. Prior to that role he was Chief Engineer at Watercare Services from 2005 to 2007.

Graduating from the University of Auckland with a PhD in Electrical Engineering in 1984, Julian is a Chartered Member of the New Zealand Institute of Directors and a Chartered Professional Engineer.