Your food waste to bioenergy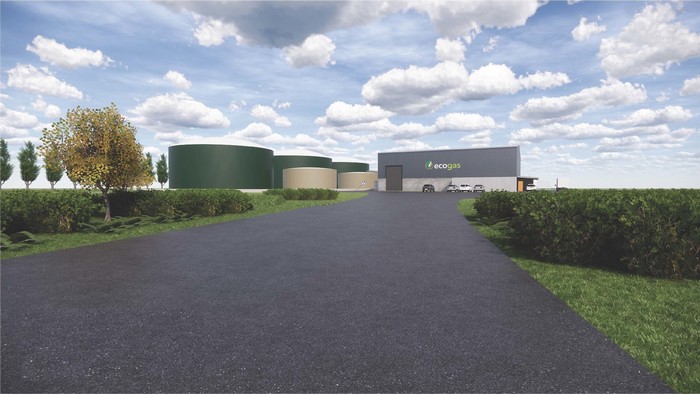 Ecogas has broken ground at Reporoa on the site of its new bioenergy plant that will turn food waste into resources including renewable heat, power, carbon dioxide and biofertiliser.
The plant will process 75,000 tonnes of food waste collected from households and businesses around the North Island. The process, anaerobic digestion, uses microorganisms to breakdown the food waste.
Scion scientists have proudly been involved in de-risking the key technologies since 2016. Anaerobic digestion plants are common internationally but the varying composition, particle size and possible non-biodegradable contaminants are long-term challenges that the Scion team will continue to finesse.
Ecogas' new plant will be a commercial showcase, sitting on two hectares of farmland beside T&G Global's five hectares of tomato-growing greenhouses. Heat generated by burning the biogas will warm the greenhouses; and CO2 will be pumped in to enhance plant growth. Biofertiliser will also be produced and applied onto more than 1,500 hectares of productive farmland, reducing imported and manufactured synthetic fertilisers.
This system will see food waste from households, production, logistics and manufacturing used to enhance the growth of more food, creation of local clean energy and showcase what is possible in other parts of New Zealand.
There are opportunities to reduce climate change emissions by diverting food waste from landfill (where it releases methane and CO2 into the atmosphere); using heat and CO2 generated from biogas will reduce the fossil fuel use from the glasshouse operation, and finally, biofertilisers will replace synthetic fertilisers, made from fossil-fuel sources.
A blessing and ground-breaking ceremony took place in Reporoa on 4 August, and the plant is expected to be up and running in 2022.
For more information about anaerobic digestion, contact