Our exhibition space
The exhibition showcases Scion science and research in three key areas:
Caring for our forests
Our goal: healthy, resilient forests that New Zealanders can all enjoy. Trees give us more than timber, fuel and fibre. We're talking about clear air, water and spaces to live – not just for people, but for birds and animals too.
Building the future from timber
Trees are the ultimate green technology. When we build with timber, we continue storing carbon for decades or even centuries.
Creating tomorrow's products
"Anything made from fossil-based materials today can be made from a tree tomorrow."
A circular bioeconomy is centred around people and nature – getting the most value out of renewable biological resources while minimising waste.
The exhibition was designed and installed by The Gibson Group.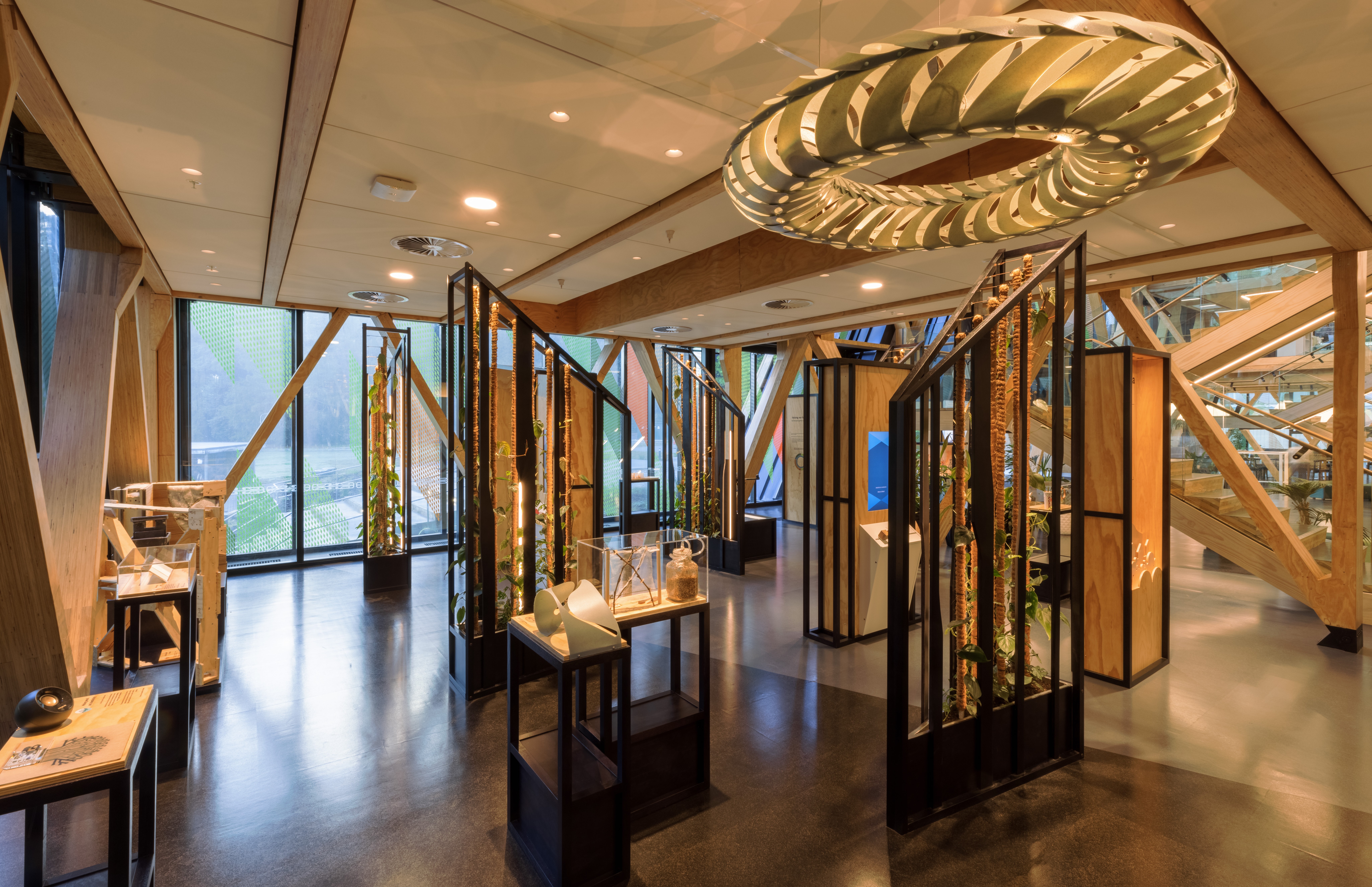 The details are in the data: Precision forestry
Lighting fires for science: Rural Fire Research
Healthy forests: Fighting Phytophthora
Engineered wood: New timber technologies
Modified wood: Strong, durable and colourful
X-Frame recoverable and reusable framing system
3D and 4D printing with new biomaterials
Modern life with (bio)plastics
Bark biorefinery: Making the most of bark