Scion photography exhibition
Start Date
Apr 3, 2023
End Date
Dec 22, 2023
Duration
264 days
Description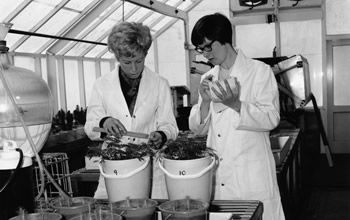 A new photography exhibition is taking visitors to Te Whare Nui o Tuteata on a trip down memory lane of research and innovation at Scion.
In April 2022 the Crown Research Institute (CRI) turned 75 and, as part of a series of events across the year marking the special milestone, staff have dug deep into the archives to celebrate the people and research activity that have shaped Scion's history of impact in New Zealand's forestry sector.
Exhibition extended: Although our 75th Anniversary has now passed, this exhibition is still open for viewing.