Destination Rekohu: Towards a circular bioeconomy for a remote island community
10 December 2019
Hosted by the Hokotehi Moriori Trust, Scion staff spent four days with other CRIs exploring Rekohu (also known as Wharekauri) the big island in the Chatham Islands. There they met and discussed the sustainable development challenges and opportunities in this beautiful, wild and remote part of Aotearoa New Zealand.
Project managed by Scion, the visit, dubbed "Kaunaki Korero", was funded by the Vision Matauranga Capability Fund and coordinated between Hokotehi Moriori Trust and Te Ara Putaiao, the CRI Maori Manager's forum.
Farming, forestry, waste management, energy alternatives to diesel, fishing, sustainable business development and disaster response plans were on the agenda. Multiple site visits took place on farms, cultural sites, and forests with emphasis on reforestation, and the One Billion Trees Programme culminating in an evening community forum facilitated by ESR's social research team.
A report from each CRI was collated for the trust. A road trip to the mainland is planned for an island delegation in August 2019 and will include a fisheries waste (bio and plastics) collaboration discussion, a One Billion Trees workshop, heritage site visits and an invitation to participate in a micro-abattoir forum.
Though a young collaboration, the visit hailed the beginnings of a good foundation between the Chatham Islands and the research community of New Zealand. Scion continues to be a driving force of this relationship and initiative.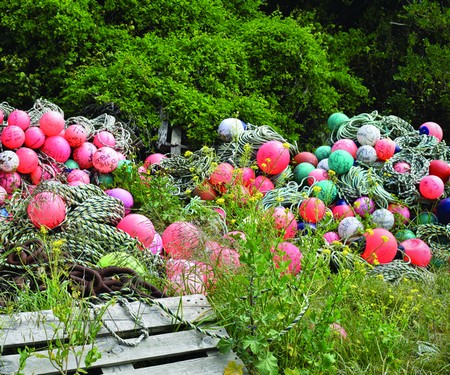 Photo: © Paul Quinlan, Tane's Tree Trust 2018